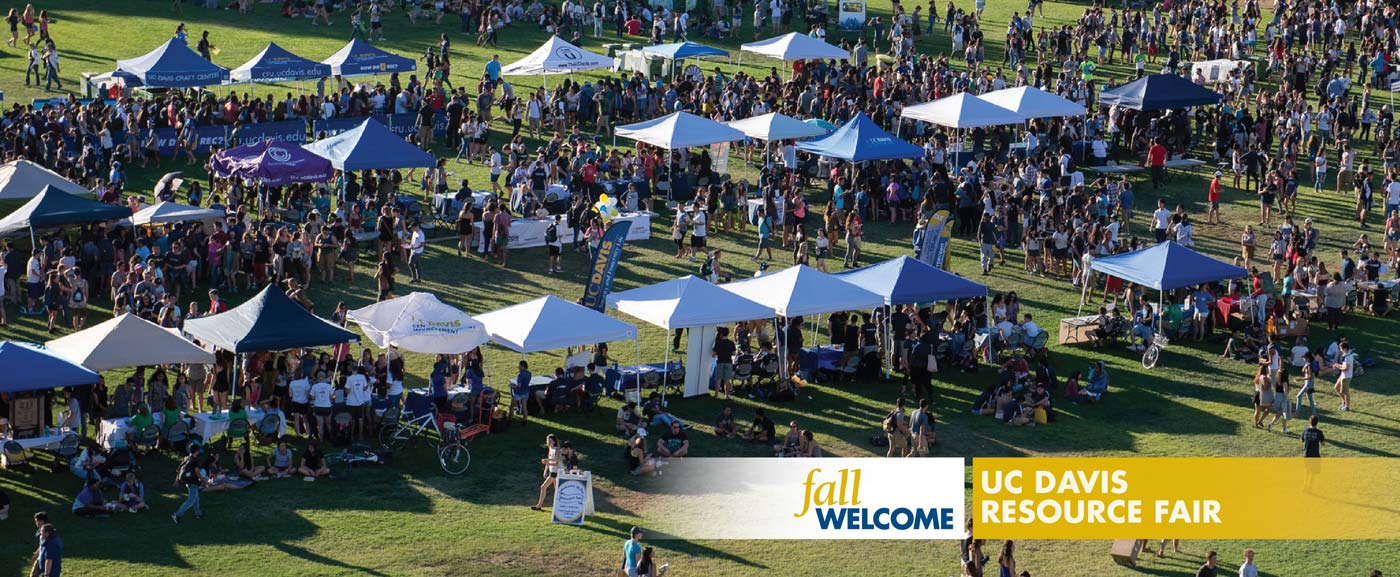 UC Davis Resource Fair
At the UC Davis New Student Resource Fair, campus departments and local businesses are on hand to help students get to know their new home. Students enjoy live music and food, pick up a few give-a-ways and prizes, and leave with loads of information. It's a one-stop-shop free event.
Don't miss the 2019 UC Davis New Student Resource Fair!
Monday, September 23
5- 8 PM
Hutchison Field
(located just south of the ARC Pavilion)
Who is at the Fair
Participating Food Trucks
Azteca Tacos
Buckhorn
Chinese Flavors
Coconut's Fish
Drewski's
Fusion Fresh
Gameday Grill
Green Papaya
Hefty Gyros/ Ma Sarap
Indian Cuisine
Kado's/ Teppanyaki
Nash and Proper
Quickly's
Shah's Halal
Star Ginger
The Red Chicken
Questions
For questions, please email fallwelcome@ucdavis.edu.