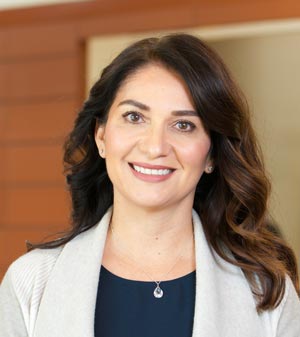 Mayra Llamas currently serves as the Executive Director of the Community Resource and Retention Centers at the University of California Davis.
She is an inspirational scholar-practitioner leader with more than 20 years of working with and for students. Mayra is a daughter of farmworkers, 1st generation college student, and a mother, originally from Juchitlan, Jalisco, Mexico. Her cultural awareness is informed by her upbringing being raised bi-culturally in both Mexico and Northern and Central Valley of California.
She is the proud recipient of public education holding a B.S. in Management and International Entrepreneurship from CSU Monterey Bay, an M.A. in Education with an emphasis in Counseling from San Jose State University, and a Doctorate in Educational Leadership from UC Davis.
Mayra's approach to higher education work is grounded in research and the power of personal narratives/ testimonio, Chingona knowledge, and self-efficacy. 
Her years of experience working for student-initiated and student-run frameworks has shaped her understanding of student leadership and advocacy. Mayra's ultimate goal in higher education is to enhance the student experience of those who are most marginalized and/or underrepresented. 
4 fun facts about Mayra: Succulent grower, Sagittarius, Halloween Queen, enjoys cooking with her instant pot pressure cooker!
Org Chart