Study is at the core of the college experience, and the Division of Student Affairs is here to support your academic success and help you develop the skills you'll need to be prepared for life after you graduate.
Take full advantage of the many services, resources and tools we provide, from academic advisors in your residence hall and academic advising centers around campus to providing easy access to testing materials and a wide array of study spaces to suit all tastes. Learn about these and more services we offer on this page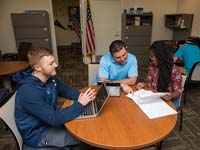 Where to Get Assistance
Taking advantage of the many resources available to you at UC Davis is key to your academic and personal success!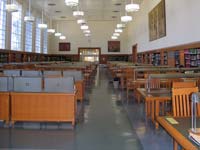 Where to Study and Find Materials
Looking for a place on campus to study? Need testing or other materials? There are a number of places on campus that have just what you need.