10 Study Breaks to Fight Screen Fatigue
Attending school virtually can lead to screen burnout pretty fast. Here are some ideas for when you've been switching between your phone and online classes all day and can't bear to look at anything digital for another second.
---
1.

Play cards or a game with your roommates
Recruit your roommates for a game night! Or take advantage of any breaks in the day that you share to play a couple rounds of a card game. Play an old favorite like Crazy Eights or Go Fish, or consult Google for new ideas. If you're riding solo most of the time at home, you can still play Solitaire or other one-player games, or consider joining a gaming-oriented student org.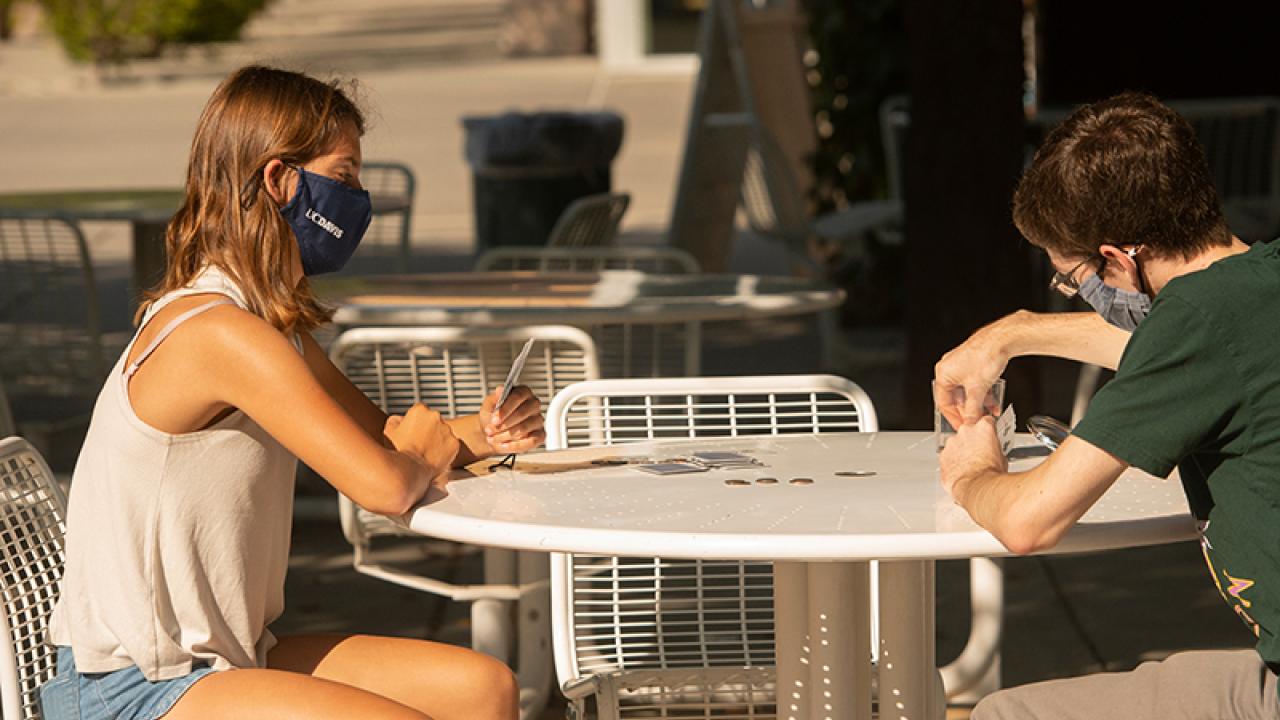 2. Get creative
Whether it's painting, making jewelry, sculpting or doing a UC Davis coloring book page, spend time working on something that uses a different part of your brain from all the analytical processing you have to do during the school day. If you're in Davis and have previous experience with ceramics, flameworking or welding, you can reserve outdoor studio space for $14/day or $70/quarter at the Craft Center.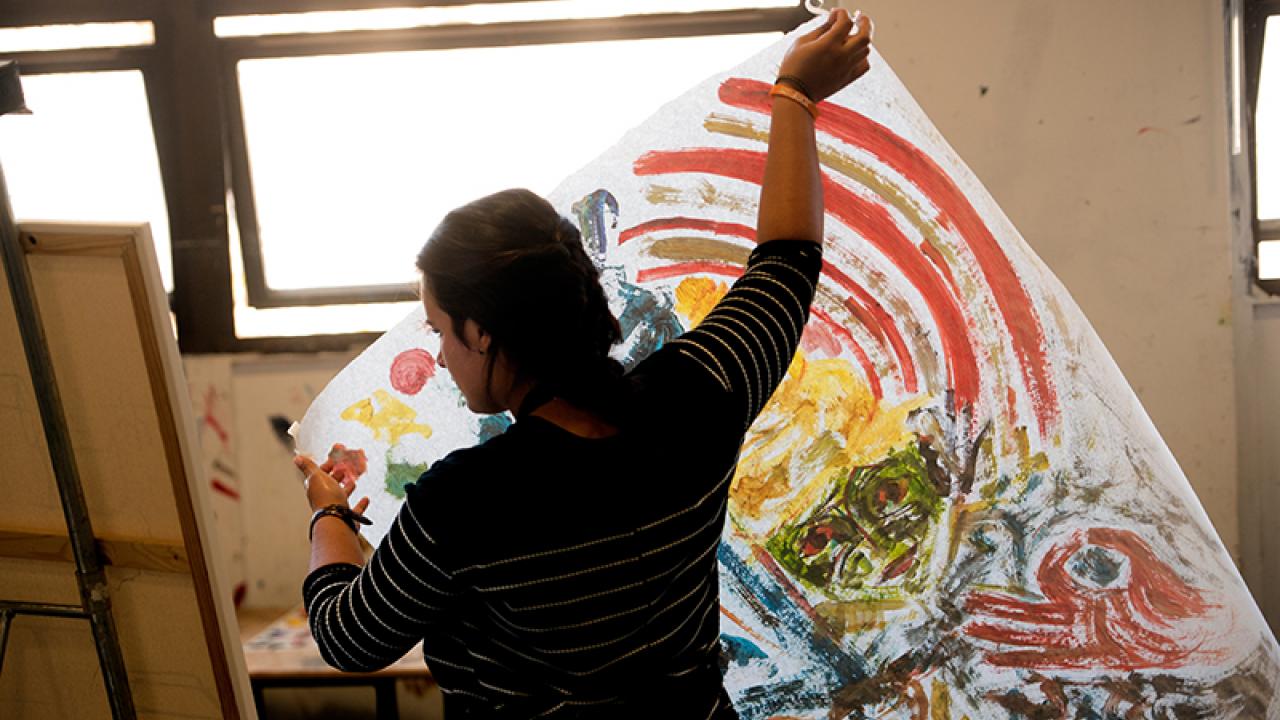 3. Picnic with your household (or by yourself)
Take a meal or your homework outside to enjoy the fresh air on the warmer winter days. Whether you lounge by Lake Spafford in the Arboretum or find a spot at one of the many parks in town, make the most of nice weather by getting outside (while following current COVID-19 guidelines, naturally)! 
4. Read
Head to local bookstores to pick up something new, or get a library card with your local library to read for free. If you're a fan of audiobooks, you may be able to borrow them through your library using the Libby app.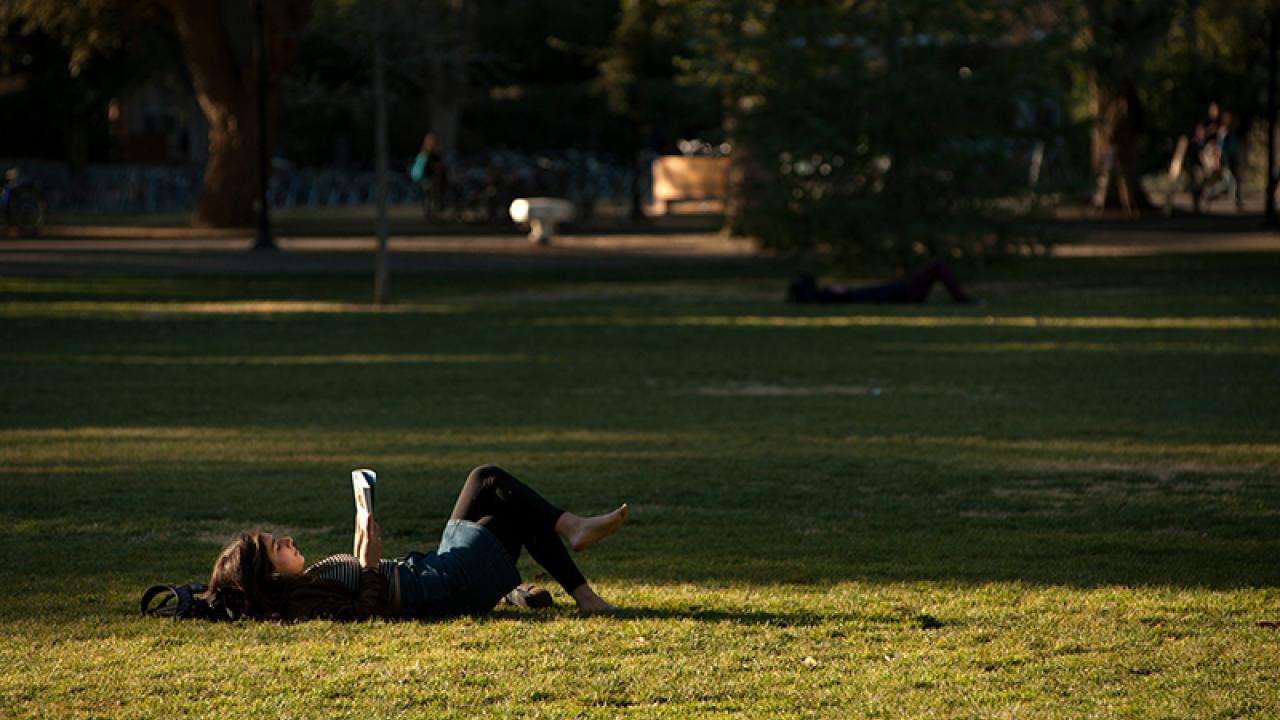 5. Call a friend
We're all too familiar with FaceTime and Zoom these days, but a good old-fashioned phone call is also a great way to connect without having to look at a screen. Bonus: you can make a phone call from anywhere—on your drive to or from (essential) work and errands, while taking a walk, baking … you get the idea.
6. Journal
Keeping a journal is not only a great way to record memories and thoughts, it's also good for your mental health. Even just writing down what you're grateful for can have both mental and physical health benefits. Keep a gratitude log, write down your thoughts and dreams or what happened today. Along with the short-term benefits, in a few years you'll be glad you have a way to look back on those memories!
7. Exercise
Get outside if the weather is good, or exercise at home. Campus Rec is offering both outdoor fitness classes on campus and online classes through Facebook, and Outdoor Adventures is hosting clinics to teach a variety of outdoor skills. If you want to explore campus, check out Healthy UC Davis' walking loops or stroll through the Arboretum. The Rec Pool has also been open since Feb. 1, and you can actually now get free, physically distanced one-on-one sessions with a swim instructor, whatever your ability.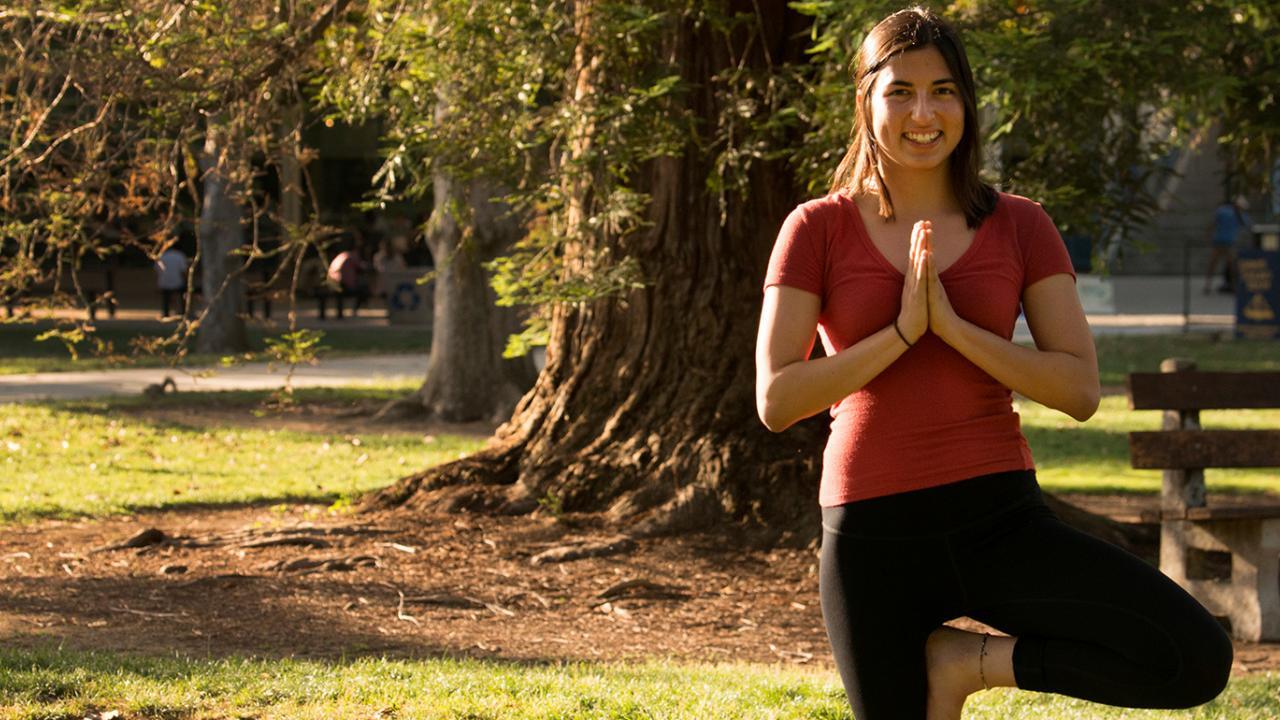 8. Brainstorm goals
Sit down with a piece of paper, put on some music or a podcast (or just enjoy the quiet), and write down goals, dreams and ideas. You might be surprised at what you've been thinking of without realizing it! Learn how to make SMART goals, or make for an appointment with the ICC or Academic Advising and write down career or academic goals to prepare. You can also get ideas and advice by attending Success Coaching workshops, then take a break afterward by writing down new goals inspired by what you learned. 
9. Bake or cook something new
Cook a new cuisine, share a family favorite with your roommates, or get creative and improvise! Check out UC Davis Teaching Kitchen and Aggie Compass on Instagram, do a search on Pinterest, or go old-school and use a cookbook if you need ideas—no matter what you use, try out a new recipe to try and fuel your body with delicious food.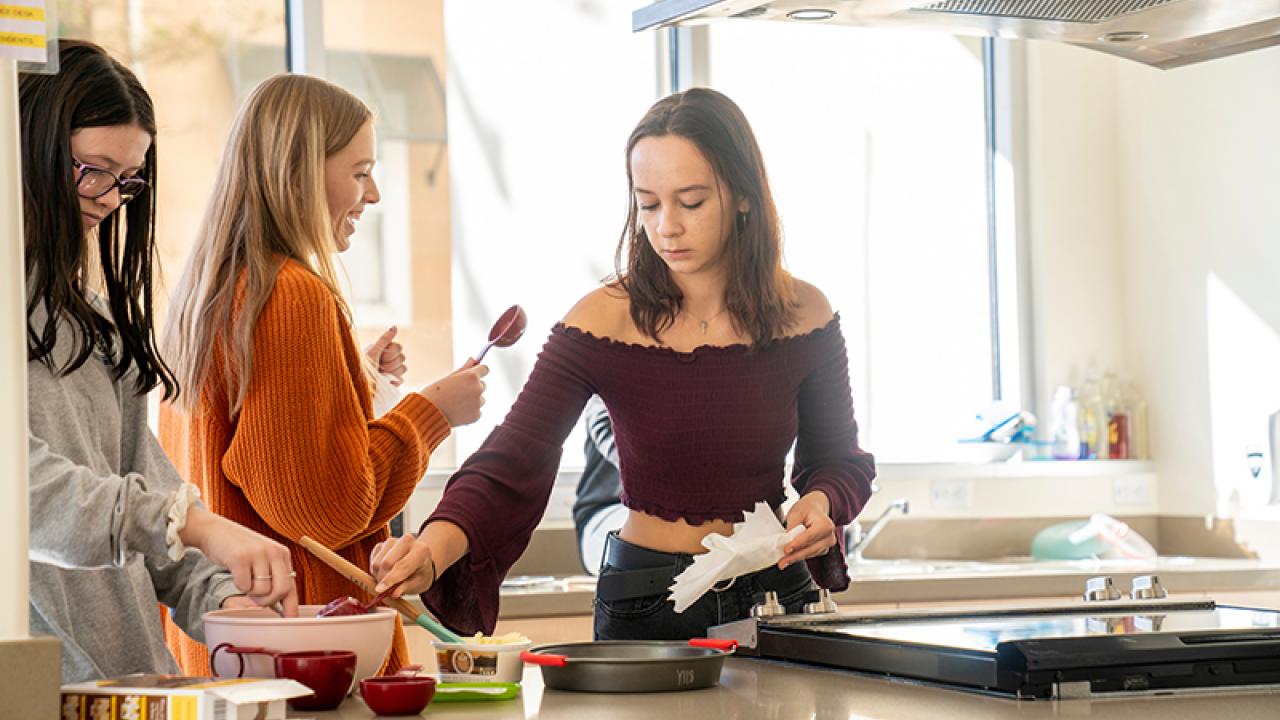 10. Go to sleep earlier
Take care of yourself by putting away your phone and laptop when your work is done for the evening and get some extra sleep. Online school can be tiring; give your brain and body time to rest so you'll be ready to make the most of tomorrow!
---
About the author
Sophia Meals, a fourth-year Communication major, is an Editorial and Content Creation Assistant at Student Affairs Marketing and Communications.