7 Aggie Traditions You May or May Not Know About
Did you know that you can earn a graduation medal for completing 48 UC Davis traditions? Created by the One Aggie Network, a group that connects UC Davis alumni of all kinds, this challenge includes classics like visiting the cows as well as lesser-known gems like enjoying UC Davis olive oil! 
Become an Authentic Aggie while learning about university life and exploring what makes UC Davis special. Read on to check out some of the traditions and how to complete them!
---
1. Read The Aggie
Did you know that we have an official campus newspaper? The California Aggie has been a UC Davis staple since its first print in 1915 and is completely free to read!
With daily online publications and weekly print distribution, this student-run paper is the perfect resource for campus and city news, art, sports, classifieds and more. This Aggie Tradition is both easy to complete and a helpful tool for your UC Davis experience!
Looking to keep a copy for yourself? Grab a new print edition every Thursday from any of these campus or city locations, including the CoHo, the Student Community Center and the Amtrak station.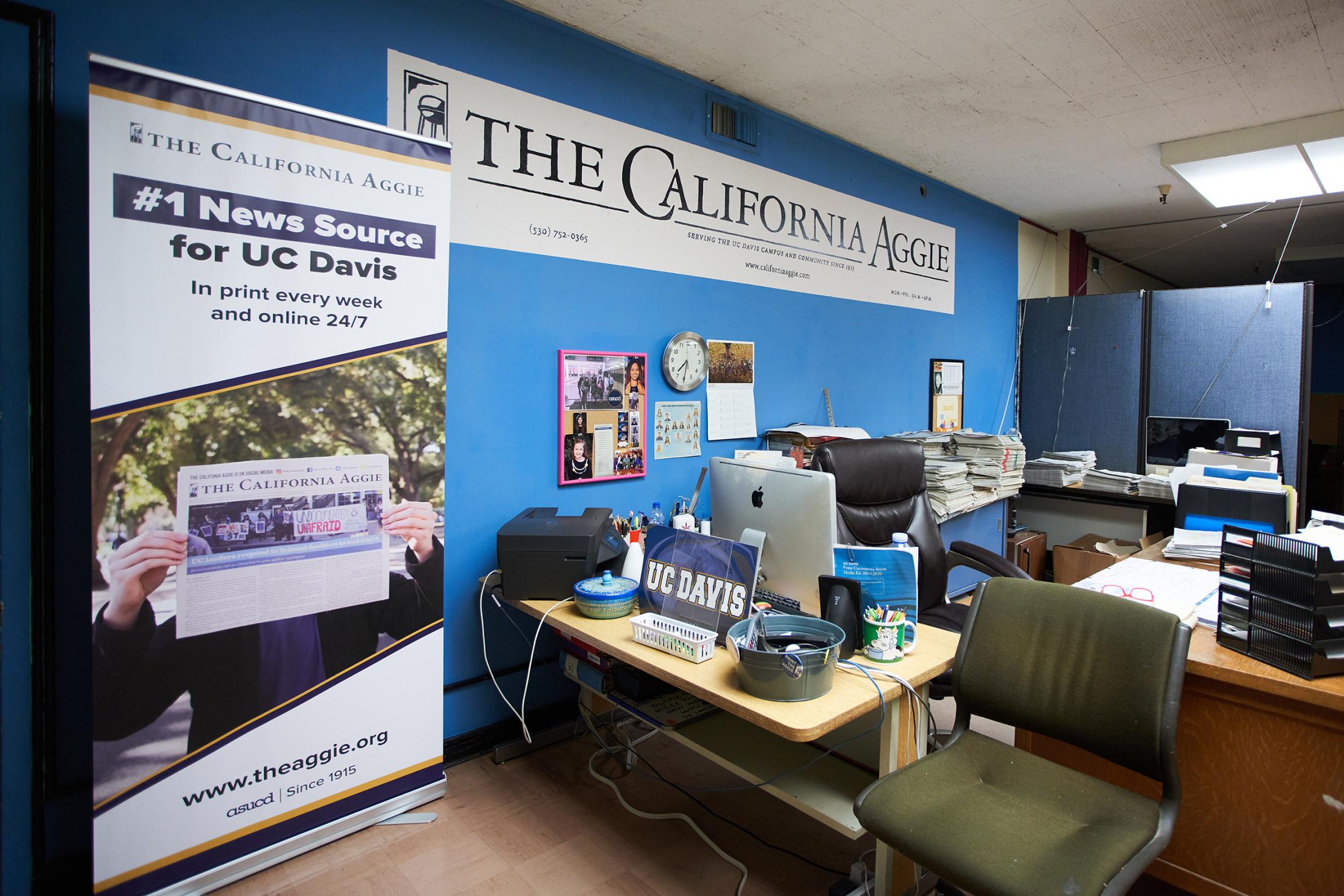 ---
2. Tune into KDVS (90.3FM)
Another easy tradition, turn on UC Davis' community radio station KDVS and listen to student DJs play the latest and greatest! KDVS broadcasts live on 90.3 FM to the greater Sacramento area. 
Discover new music with shows like Retro City Nights, playing synthwave and electric, and Fighting for a Future, playing punk. KDVS has something for everyone, so check out the schedule and tune in today!
If you're interested in taking it one step further, learn about how to get involved here.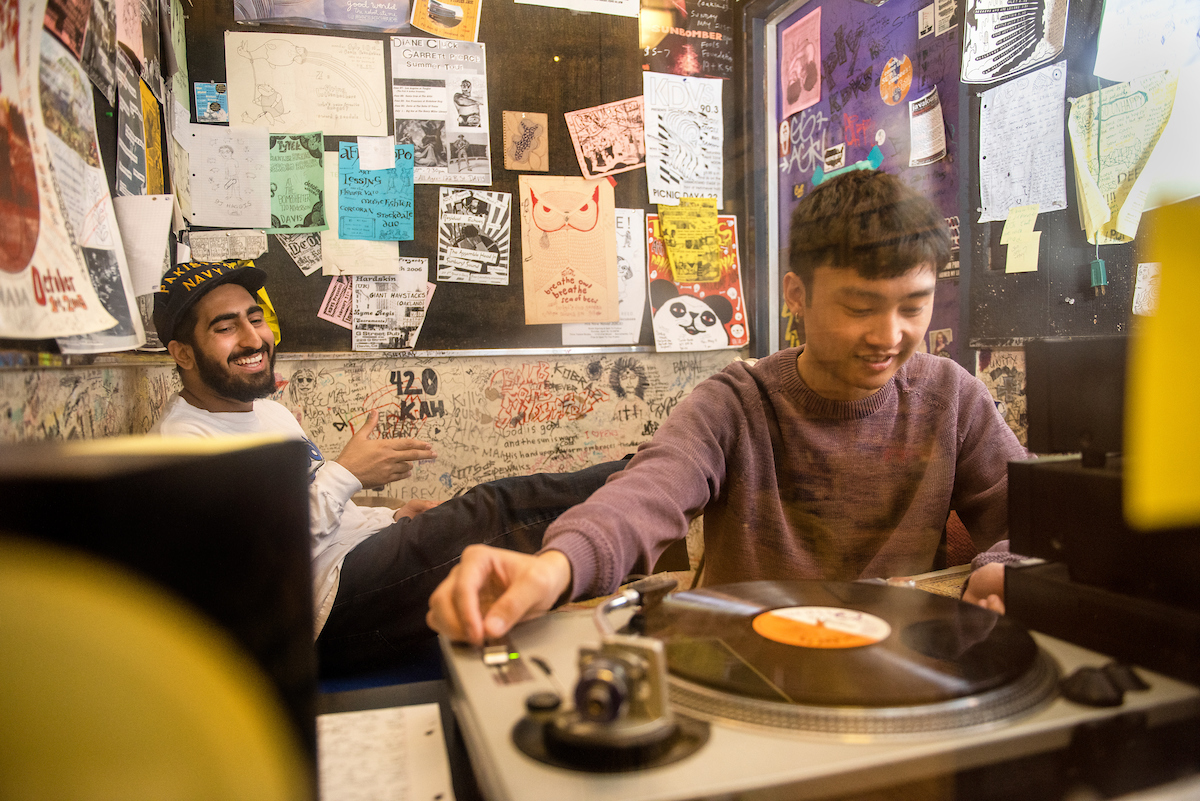 ---
3. Stroll down the Centennial Walk
You've probably already completed this tradition without even knowing it! The pathway that splits the Quad in two is called the Centennial Walk, and it was revamped in 2008 to honor UC Davis' hundredth year of welcoming students to campus. 
Walk through the quad on your way to class, the hammocks or just to walk through, and you've completed another tradition!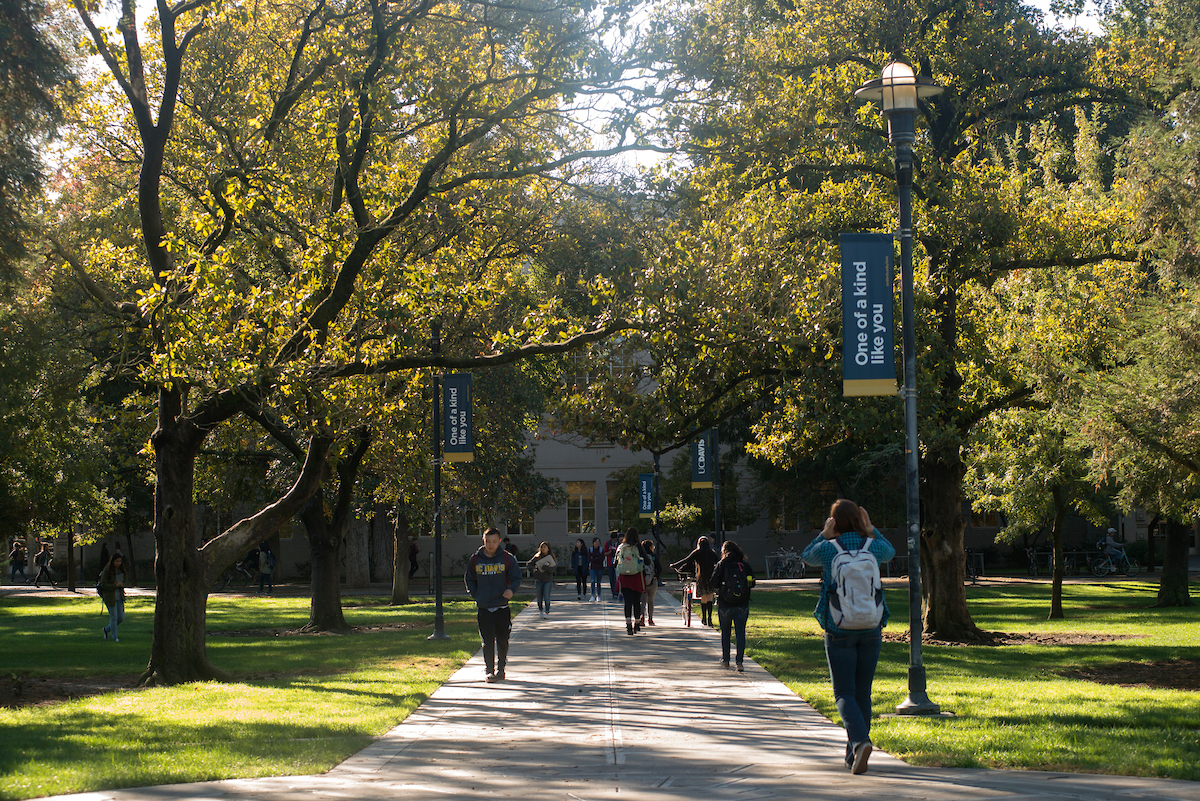 ---
4. Take a picture with Gunrock
We all know our favorite mascot, Gunrock, but not all of us have been lucky enough to snag a selfie! This tradition lets you both meet the spirited blue mustang and experience the exciting school events that he appears at.
Catch Gunrock at sports games, themed events at the Dining Commons, Picnic Day and more. He has also been known to walk around campus giving out free hugs, so keep an eye out!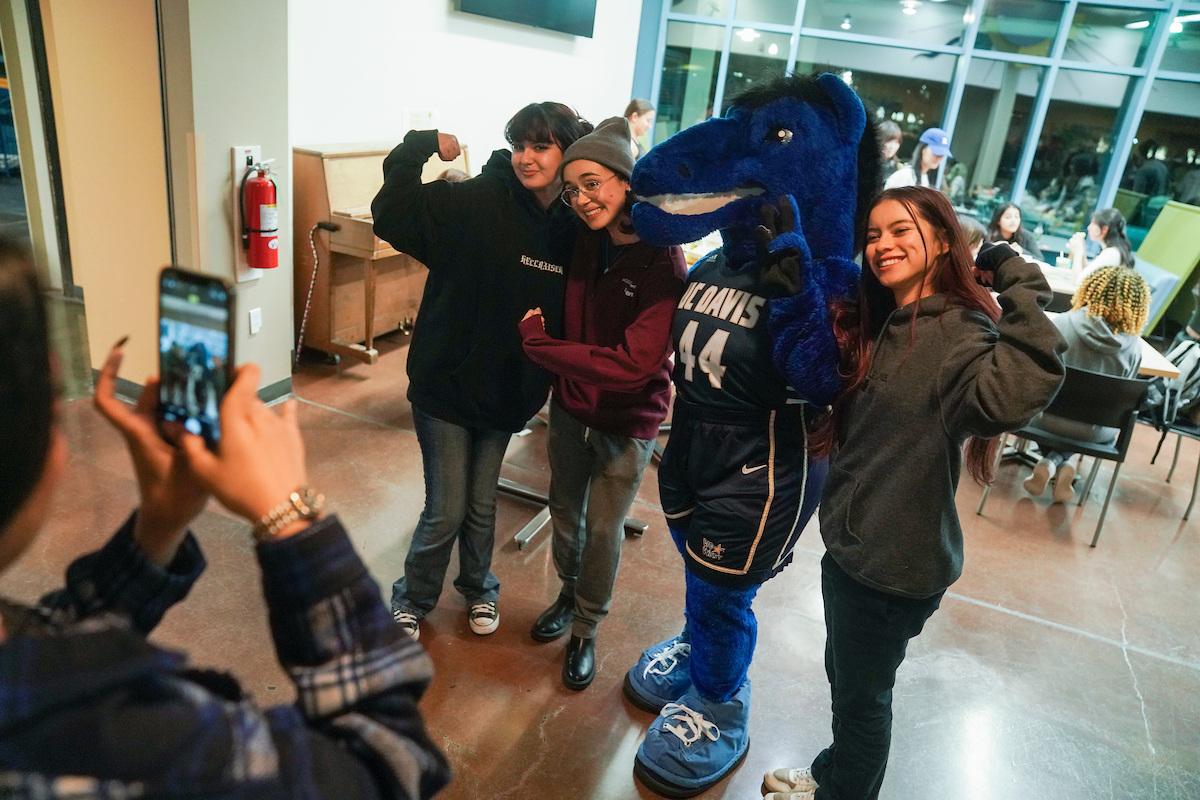 ---
5. Join the fun on Picnic Day
Possibly one of the most well-known Aggie Traditions, the always fun, ever-beloved Picnic Day is coming up on April 15! Choose from a wealth of options with the Picnic Day Parade, animal events, live performances, science experiments and departmental showcases, all highlighting what UC Davis has to offer. 
If you want to learn more about Aggie Traditions, join the Cal Aggie Alumni Association on an hour-long Picnic Day walking tour of some of the need-to-know spots on campus. Attendees should plan to gather between the Memorial Union and Freeborn Hall at 11 a.m. Bring water, comfortable walking shoes and sunscreen!
Join students, staff, alumni and community members from far and wide in celebrating what makes UC Davis special!
---
6. Seek advice from UC Davis alumni or mentor a fellow student
If you're feeling uncertain about your future after UC Davis, ask someone who's living it! 
All undergraduates have the opportunity to join the Student Alumni Association, a program by One Aggie Network that allows students to network with alumni, give back to the university and the Davis community and participate in long-held Aggie Traditions. The membership dues allow you to participate in alumni events as an undergrad and become a lifetime member of the Cal Aggie Alumni Association after graduation. 
Otherwise, getting involved with a club or campus job is a great way to meet new people and network with students both current and former. Become a Peer Mentor for First Year Aggie Connections to plan activities and support a group of first-year Aggies, and get paid while doing it! Or, check out the Academic Assistance and Tutoring Centers to find out how you can become a tutor. Eventually, you'll find yourself helping students who were just like you!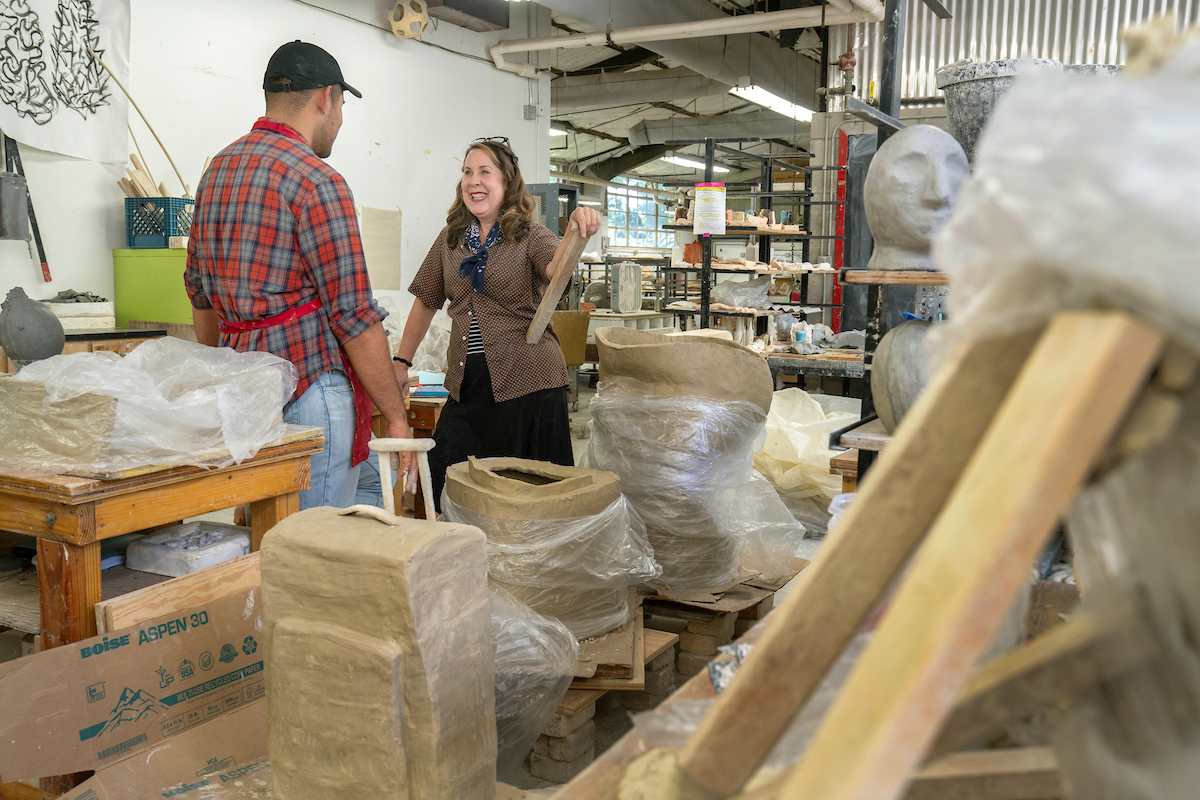 ---
7. Create your own tradition!
Last but not least, create your own! Whether it's getting Ali Baba breakfast burritos with your roommate every Monday morning, meeting your friends at the Pavilion Parking Structure to watch the sunset after finals, performing in a club showcase or riding your bike out every fall to enjoy the colors, your Aggie Traditions are what make your university experience special.
What makes your Aggie experience unique?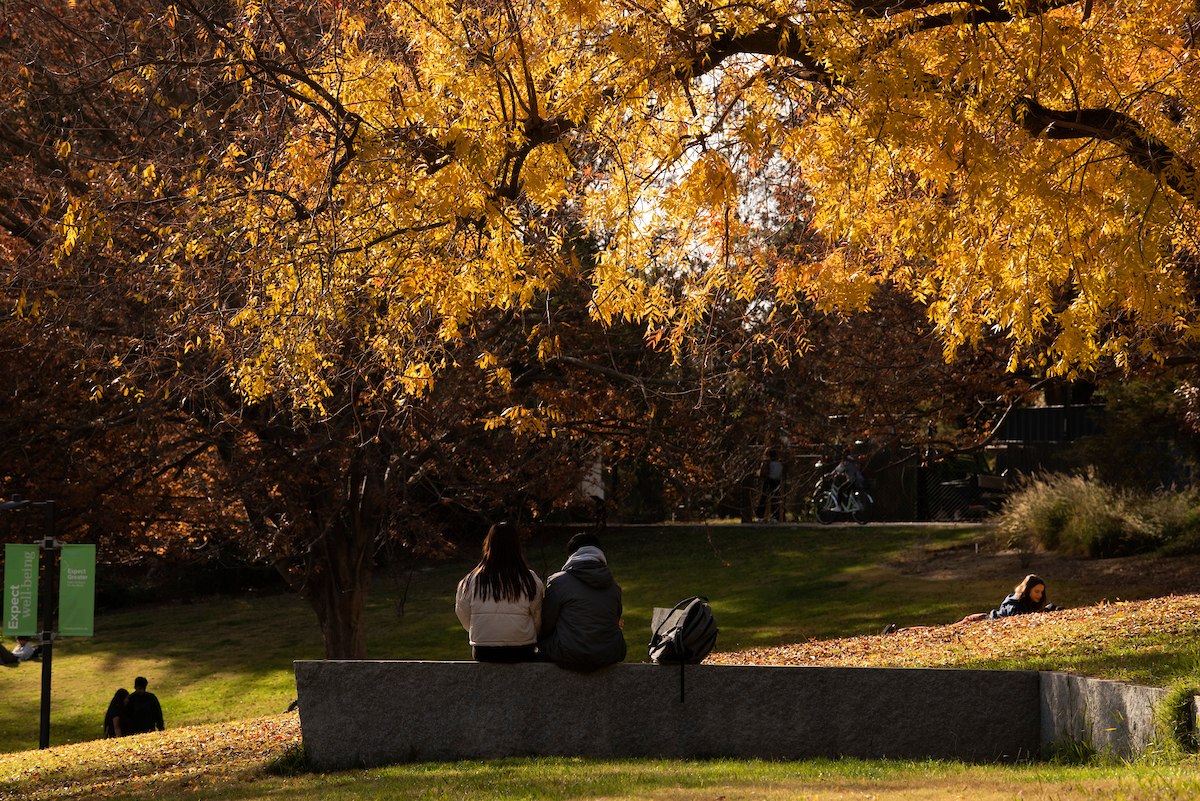 ---
Check out this video by One Aggie Network for more information and download the full list of traditions on the One Aggie Network site here to find out what it means to be an Aggie! 
Follow @ucdavis.life for more student-centered content like this, as well as fun events and important announcements!
---
About the author
Robin Dewis, a third-year English and Medieval Studies major, is the editorial and content creation assistant at Student Affairs Marketing and Communications.