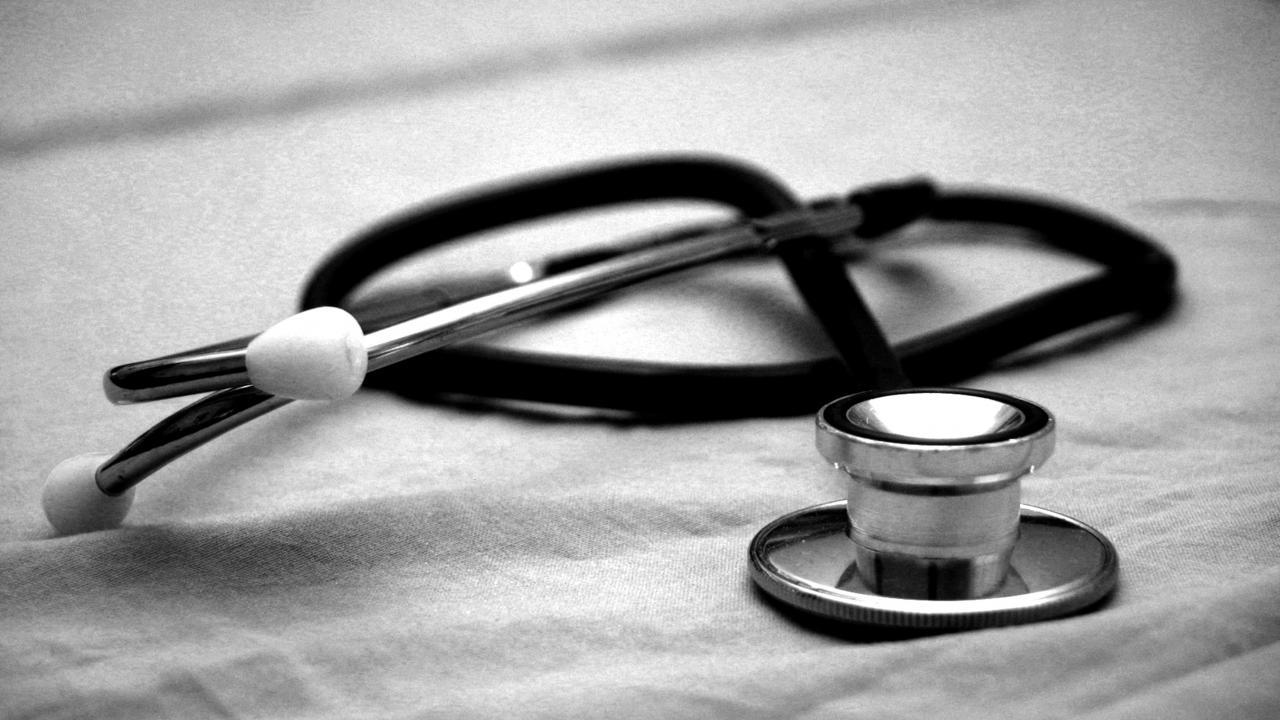 Announcement
COVID-19 FAQ for Students
To help address specific questions you may have related to campus decisions and other announcements, we have developed a student-focused frequently asked questions (FAQ) for you to utilize as an informational resource as things progress throughout the remainder of the school year.
---
Announcement
June 16, 2020
---
Announcement
Resources for Students Living in Private, Rental Housing
If you live in a privately-owned and managed residence, you are responsible for paying rent for the remainder of the term of your lease unless your landlord has provided a written confirmation that the full rent is not due. We recommend you contact the person or company who manages your lease to understand your options. In addition, we have issued guidance regarding the recent City of Davis Eviction Ordinance and Governor's Executive Order to help address financial hardships and rent payments during this challenging time. 
Students may also access the following resources for additional help:
If you are experiencing a housing crisis or at risk for losing housing, please contact the Aggie Compass Basic Needs Center for support. They offer a variety of housing resources, including emergency shelter and transitional housing and housing assistance and basic needs grants to help students with urgent housing needs. You may submit a request for a Basic Needs Resource Plan to apply.
Whether you live in an off-campus apartment or residence halls, we encourage students to continue to observe stay at home orders and keep in mind the guidance and best practices provided by Yolo County. 
Be well Aggies,
Emily Galindo
Interim Vice Chancellor for Student Affairs
---
Announcement
April 17, 2020

As the Chancellor noted in his April 17 announcement, we now have a single positive case of COVID-19 in the campus community. The student is self-isolating and recovering in their apartment at the Sol at West Village.
Though much has changed since we last wrote on Mar. 25, we believe much of our success at flattening the curve can be attributed to our community efforts at social distancing, practicing good hygiene (hand washing), and staying home as much as possible.
At the same time, there is much discussion in our community around the use of face coverings or non medical grade face masks. Some California counties have mandated the use of face coverings for any citizen traveling outside their home. Yolo County Public Health has not taken this step, instead stressing first and foremost that facial coverings are not a replacement for staying at home or social distancing.
Yolo County Public Health's guidance regarding the use of face coverings indicates they are an optional apparatus for those who choose. UC Davis is again following this guidance, which is mirrored on our Guidance for Employees and Supervisors page.
Protecting UC Davis students and employees remains our first priority. To that end, we wish to remind you that use of a face covering is meant to prevent the wearer from transmitting disease -it does not afford protection against contracting the disease.
The best thing we all can do to contain transmission and flatten the curve is to stay vigilant by maintaining social distancing, not coming to work sick, practicing excellent hygiene and staying home as much as possible.
And if an employee or students tests positive for COVID-19, please immediately notify the Campus Privacy Office at privacy@ucdavis.edu, as well as contact:

>  Employees - Occupational Health occupationalhealth@ucdavis.edu  or 530-752-6051
>  Students - Mary Macias at Student Health at memacias@ucdavis.edu or 530-752-6559 
If you have further questions, please contact the Occupational Health Medical Clinic at 530-752-6051
Sincerely,
Karega Paisley, MD, MPH
Director, Occupational Health Services
Cindy Schorzman, MD
Medical Director, Student Health and Wellness Center
---
Announcement
March 25, 2020
Dear UC Davis Campus Community,
We are sensitive to continued concerns about COVID-19 and the impact this public health crisis is having on all of you. The wellbeing and safety of our campus community is our first priority. 
We hope you are following Yolo County Public Health and CDC guidelines, including practicing social distancing, avoiding private and public gatherings of any size outside of your family or living unit, washing your hands frequently and staying home if you're sick. Governor Newsom ordered all of the citizens of California to shelter in place and that means limiting your outside activities to essential needs, such as for food and groceries and health care. The key is to limit your exposure to and with other people so that we can flatten the curve and control the spread of COVID-19.
We want to remind our community to do your part. We urge you to take seriously the instructions for social distancing and other safe health practices in this critical time. 
At this date, we do not have a confirmed COVID-19 case on the UC Davis main campus. On March 17, the campus issued a reporting protocol on how to report a positive COVID-19 test result for you, an immediate family member or colleague. We are following Yolo County Public Health guidelines for testing and reporting. Having said that, it's quite probable that there are people who are positive for COVID-19 in our community and they have not been tested or are asymptomatic. 
If you have further questions, please contact your provider via Health-e-Messaging or schedule a phone appointment with an advice nurse at Student Health and Counseling Services by calling 530-752-2349. 
Sincerely,
Cindy Schorzman, MD
Medical Director, Student Health and Wellness Center
Karega Paisley, MD, MPH
Interim Director, Occupational Health Services
---
Announcement
March 18, 2020

Dear UC Davis Community:

Yolo and Sacramento counties have issued directives advising residents to shelter in place to slow the spread of COVID-19. As a result and effective immediately, the campus is moving to suspended operations as outlined in our policy as defined by policy and described on changes to campus operating status.

As of Thursday, March 19, we are updating our campus directives to include the following: 
All in-person instruction should cease.

 

All instruction that can be delivered remotely should continue.

 

Students are strongly encouraged to take their online finals from their place of shelter. However, to ensure that all students have access to computers and WiFi to complete their online final exams, the library,

 

computer labs,

 

study spaces

 

and classrooms will remain open through Sunday, March 22. All individuals who utilize these spaces should observe appropriate social distancing.
The

 

IT Express Service Desk

 

will remain open for students and faculty who need assistance with questions about campus technology through finals week. People can also email IT Express at

 

ithelp@ucdavis.edu.
As

 

notified on March 17

 

by the Office of Research, researchers are expected to ramp down noncritical, on-site research activities.

 

Personnel whose work is necessary to ensure the ongoing viability of research, including supply chain management, safety services, and people who support the well-being of research animals, essential plant populations and the maintenance of research materials that are perishable or not easily replaced, must continue their work.

 

In most cases, employees will return home and where possible, work remotely. Please confirm this with your supervisor or manager. Generally, employees should assume they will work from home through April 7, unless they hear otherwise from their managers.

Some critical functions that cannot be offered remotely will need to continue. These include housing, dining, health services, counseling and critical operations such as UC Davis Medical Center, UC Davis Police and Fire departments, facilities, custodial, information systems and technology, and maintenance of critical research specimens.

For those who cannot work from home due to the nature of their job, UCOP issued systemwide guidance on Monday, March 16. Please continue to refer to our websitefor the most current information. 

The COVID-19 public health emergency continues to evolve rapidly. I would like to recognize the critical role that UC Davis Health is providing to the wellness and safety of our region, as well as the immense undertaking of instructors and staff to ensure educational continuity for our 40,000 students. 

Thank you for your patience and understanding during these uncertain times. We'll get through this, together. 

Sincerely,

Gary S. May
Chancellor
---
Announcement
Unitrans Service Changes
Effective March 18, Unitrans will operate weekend service only. On weekdays, service will start at 7:00am. Service will only be operated on the G, K, M, P, Q, O, and V-MU lines. Spring quarter service is currently under review and and update will be shared soon. Please visit the Unitrans website for more information.
---
Announcement
Updated March 14, 2020
Final Exam Technology Resources for Remote Access
The information below is for students who might not have a laptop that meets minimum requirements for online finals. 
If you have an online final that requires access to a computer with a working webcam and microphone, and you do not have a computer of this type available, you may use a computer at one of these locations:
2101 Student Community Center
2102 Student Community Center
2103 Student Community Center
Webcam-equipped computers will be available at these locations starting Tuesday, March 17:
1 Olson Hall
21 Olson Hall 
27 Olson Hall
Computers without webcams are available at:
102 Wellman Hall
246 Memorial Union
182 Shields Library
These are computer rooms managed by Information and Educational Technology, and they will be staffed. There is no cost for using them. Read updates and more about the locations on this website - https://computerrooms.ucdavis.edu/available/.
If you are uncertain about the status or format of your final exam, check with your instructor.
These rooms will operate with reduced capacity to support the requirements of online proctoring, and to support social distancing and reduce the risk of exposure to COVID-19. The computers will be cleaned frequently, and sanitizers will be available.
If you use one of these locations, please arrive at least 30 minutes before the start of your scheduled exam so you can set up, or find another location if the room you choose is full. Overflow space with webcam-enabled laptop computers will be available in the Student Community Center's Room D and multipurpose room.
If you have questions about this process before going to the exam, please contact the IT Express Service Desk at iet.ucdavis.edu/support. If you have support questions while at the locations, talk to the computer room consultant on duty.
If you have left campus, will be taking an online final, and do not have access to required technology, contact IT Express to discuss possible options.
---
Announcement
Updated March 10, 2020
New Campus Directives
Acting out of an abundance of caution amid the coronavirus (COVID-19) outbreak, the campus has decided to take additional steps in our efforts to protect students, faculty and staff, and the community at large, as we all do our part to help contain the spread of the virus.
For now, the letter addresses the following topics related to students:
Instruction and final exams — Expanding on our message of March 7 to include a directive on canceling in-person final exams next week and choosing an alternative option.
Travel — Adding a caution against nonessential travel, domestic or international (beyond the international prohibitions already in place).
Gatherings — Mandating the cancellation or postponement of events with planned attendance of more than 150 people, from Thursday, March 12, through March 31. We are evaluating this timing on an ongoing basis, as we continue to consult with public health officials. This mandate does not apply to instruction through the end of this week. See other exemptions in the full letter.
---
Announcement
Updated March 9, 2020
UC Davis custodial teams are disinfecting student housing, administrative and teaching spaces DAILY, in accordance with CDC guidelines. Learn more about how we are keeping UC Davis stocked and disinfected. 
---
Announcement
Updated March 7, 2020
Leaders Advise 'Maximum Flexibility' on Instruction
Read the letter to faculty from Chancellor Gary S. May; Provost and Executive Vice Chancellor Ralph J. Hexter; Kristin H. Lagattuta, chair of the Davis Division of the Academic Senate; and David Lubarsky, vice chancellor, Human Health Sciences, and CEO, UC Davis Health.
---
Updated March 6, 2020
Dear Students,
As of this writing, there are no reported cases of Coronavirus (COVID-19) on the Davis campus. Nevertheless, in the interests of health and safety, the campus is preparing for all scenarios, including the possibility that students, staff or instructors become ill or are under quarantine in the coming weeks and months, or the campus needs to temporarily suspend in-person instruction. We will continue to provide updates about this evolving situation at the UC Davis Coronavirus (COVID-19) information page.
Our primary focus is the health and safety of our UC Davis community. In addition, we want to uphold the quality of education so you can continue progress towards your academic goals.
Maintaining Academic Instruction in Case of Emergency
The Office of Provost has provided advice and resources to our Deans, faculty and academic staff for maintaining instructional continuity during the winter 2020 and spring 2020 courses, should local public health officials advise that we limit time spent in close physical proximity to each other. Those resources include:
Support for remote instruction

Access to grading records and course documents online

Alternate arrangements for assessment and exams
Additionally, the Academic Senate is preparing emergency academic policies should longer-term disruptions to campus operating status occur, and we will continue to work with campus leaders to develop resources that will support instructional resilience into the future.
Stay Healthy and Practice the Principles of Community
As always, it is important to follow simple precautions to stay healthy, including:
Wash your hands frequently with soap and water

Avoid touching your eyes, nose or mouth

Clean and disinfect frequently touched surfaces at home, work or school

Practice healthy habits: get plenty of sleep, be physically active, manage your stress, drink plenty of fluids and eat nutritious food
As we focus on self-care, we also ask that you remain mindful of how we care for each other and the guiding values of our Principles of Community. 
It is essential that we are as prepared as possible, while hoping that our precautions will prove to be unnecessary. In these times of uncertainty and concern, we thank you for your cooperation and support in protecting the UC Davis community.
Best regards,
Emily Galindo
Interim Vice Chancellor, Student Affairs
Jean-Pierre Delplanque
Vice Provost and Dean, Graduate Studies
Carolyn Thomas
Vice Provost and Dean, Undergraduate Education