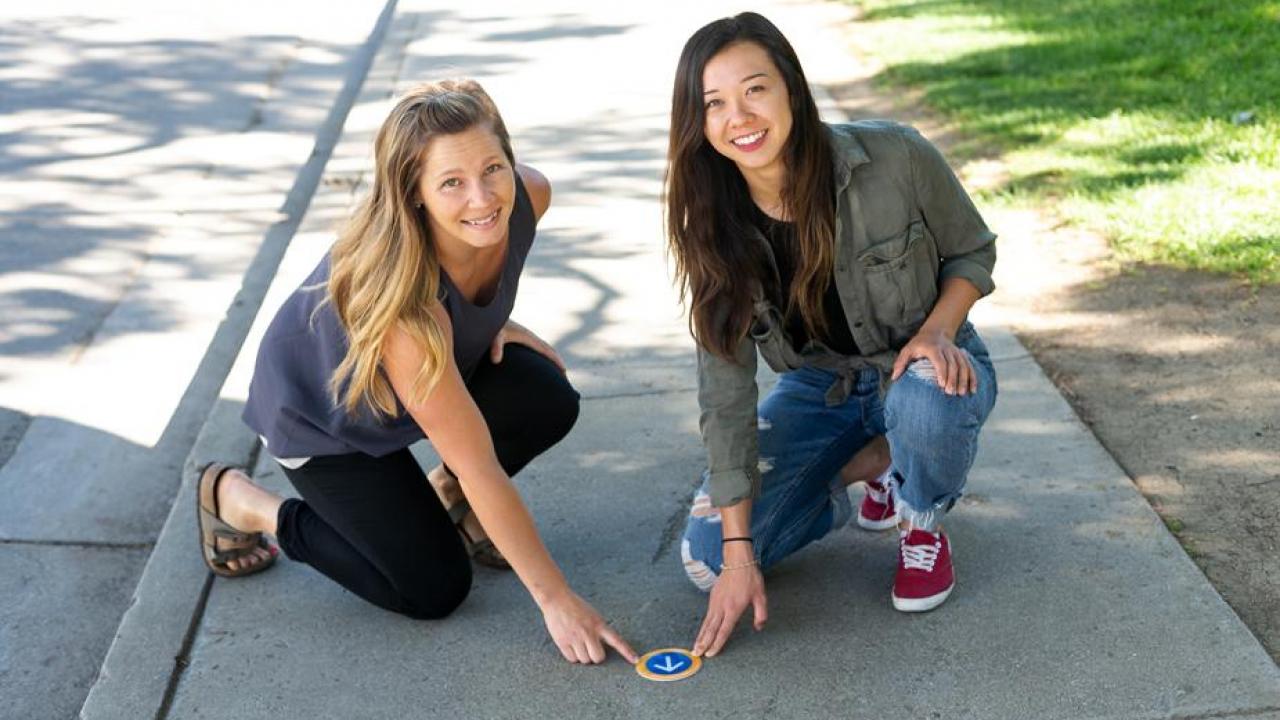 UC Davis Completes Commitment With Healthier Campus Initiative
Ever notice the small, round arrow markers on footpaths around campus (pictured above)? Before the campus closure, you might have found your lunchtime walk overlapping with one of the four, one-mile marked walking paths and Stride for Aggie Pride 5K loop.
This project came to fruition during UC Davis' three-year commitment with the Healthier Campus Initiative of the Partnership for a Healthier America. As part of the recently-completed initiative, the university implemented 23 guidelines related to food, physical activity, sustainability and general wellness, becoming the second UC to do so.
Shaping the Campus Landscape to Support Healthy Choices
"Our campus was already doing a lot of the work," says Shantille Connolly, health promotion specialist at Student Health and Counseling Services. "I think [the Healthier Campus Initiative] helped us initiate new projects and also maintain certain services as budgets came into concern."
Other high-visibility efforts launched as part of the Healthier Campus Initiative include the Nourish Food Labeling System, which helps people dining on campus to make healthy choices by selecting foods labeled with the Nourish icon, an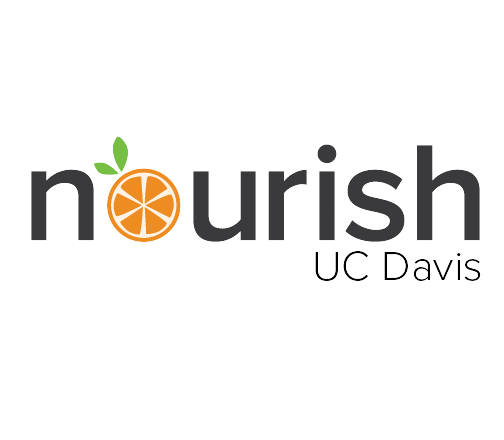 d participating in the establishment of Healthy UC Davis, a steering committee dedicated to offering support, information, resources and tools to help members of the campus community live a healthier life. 
The push to implement all 23 guidelines within three years required buy-in and cooperation between many departments across campus, including Campus Recreation, Student Health and Counseling Services, the CoHo, and Student Housing and Dining Services. For Connolly, this was the coolest part. "It had to be a campus effort," she says, "and campus partners had to be willing to do the work and work together to make it happen."
COVID-19 Impact
If 2020 was a typical year, UC Davis' accomplishment would have been celebrated at the Partnership for a Healthier America's (PHA) summit in Chicago last month. PHA has been forced to dissolve the Healthier Campus Initiative due to reduced funding as a direct result of COVID-19 impacts. While disappointing, the programs and policies that have been put in place as a result of the campus' commitment will continue to benefit the community and support our working together to cultivate a campus environment where "making the healthier choice is the easier choice."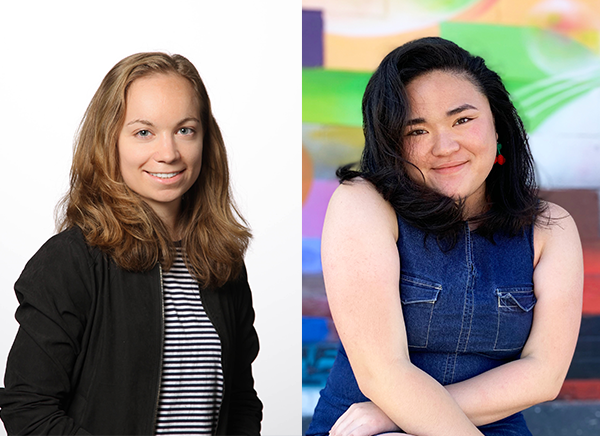 Student Designers Win Jan Conroy Award
This year's winners of the Jan Conroy Memorial Award for Graphic Design are:
Michelle Hong, a third-year and student designer at Student Affairs Marketing and Communications (SAMC).
Chloe Thepenier, a fourth-year and student designer at the Women's Resources and Research Center (WRRC).
The award, which honors the memory of Jan Conroy and his 35-year career in graphic design and communications at UC Davis, is for student designers who best embody Jan's strength and attitude, his design and creative thinking talent and his ability to take on leadership roles within the design community.
The winners will receive a stipend and mentorship with the senior graphic designer at SAMC.
Winning Designs 
Moving away from traditional mixed media art out of a desire to connect with people and use her creativity to help achieve tangible goals, Michelle Hong found in design the place where her skills and values intersect. In her application, she presented the "We Love UC Davis Students" poster she worked on at SAMC (below).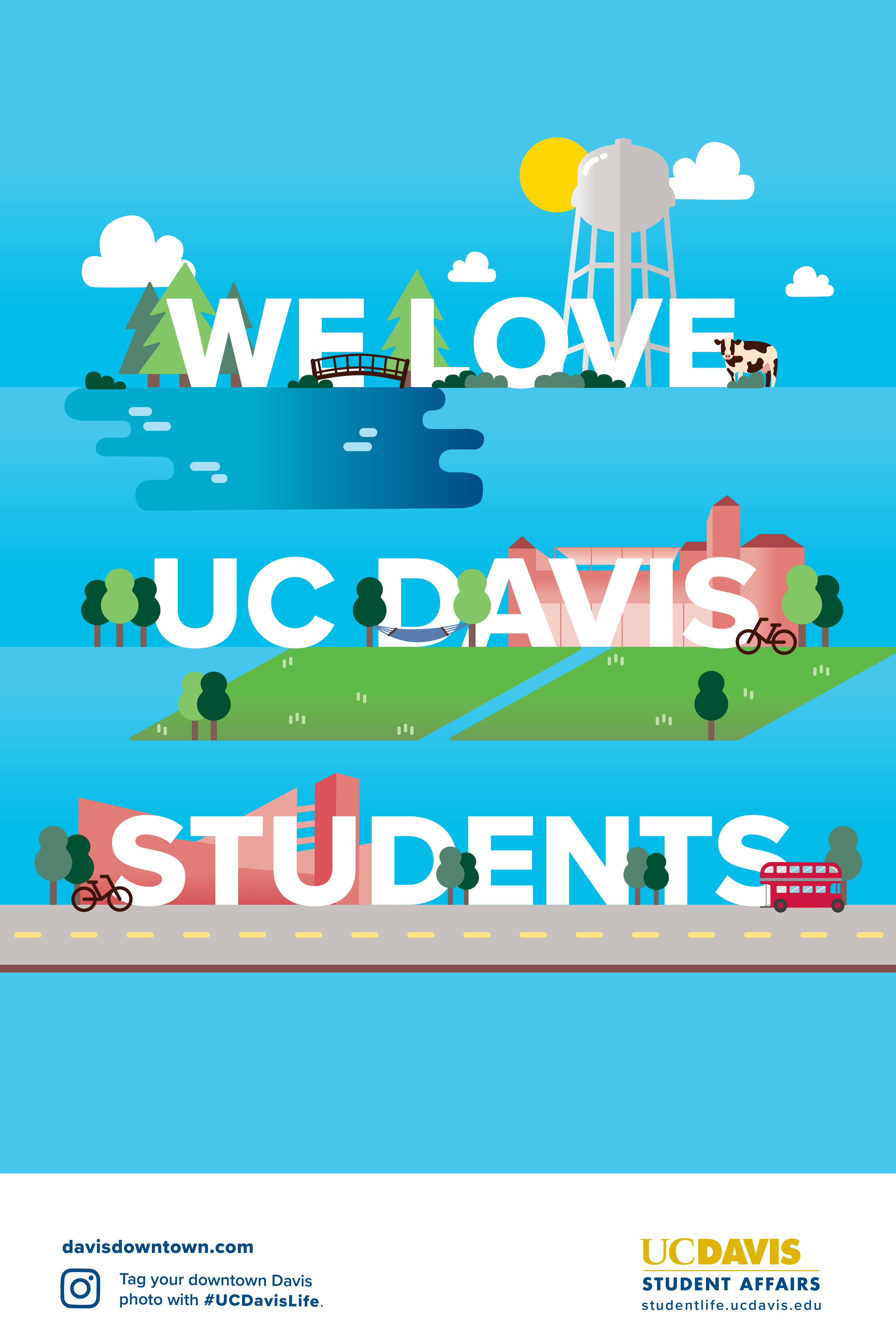 Originally from France, Chloe Thepenier made the leap from the sciences to design around a year ago. The design work she presented in her application was for a poster she designed promoting a talk during Gender Equity Awareness Month (below, with sketches and design iterations from the development process).