7 Places to Find Academic Support on Campus
Quick Summary
📚 Help with schoolwork?
🖥️ Assistance with academic accommodations?
💡 Change your mindset?
Quarter system got you down? Need some help getting through those midterm tests and 5-page papers? There's no shame in asking for help. Luckily, resources are abundant on campus! From drop-in tutoring to cultural and academic success centers to success coaching, UC Davis has you covered. 
All Aggies have experienced the highs and lows of rigorous academics, so taking advantage of the support at your disposal can help make it a little easier. This could look like signing up for some free tutoring, joining an academic club or even trying out some self-care tips. Check out some options below!
---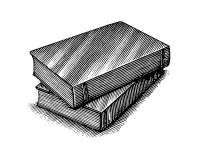 Need help with schoolwork?
---
The AATC offers free tutoring in a wide range of subjects, from biology to economics to writing, at locations all across campus as well as recorded workshops and video lessons for certain topics. Students can sign up for one-on-one appointments, attend workshops and try out drop-in tutoring sessions. 
Check out the different subjects on the AATC website to find out how to book remote and in-person sessions, and peruse the various classes and workshops being offered by specialists. Recorded lessons and workshops can be found in the chemistry, calculus and physics sections of the website.
Drop-in tutoring for certain STEM subjects can be found in the lower level of Shields Library as well as Sciences Lab Building. For writing help, drop-in tutoring can be found at The Writing Center on the fourth floor of the Teaching and Learning Complex. Aggies who live in the dorms can also find peer tutoring in the Segundo, Tercero and Cuarto Residential Academic Centers. 
You can even become a tutor yourself! Whatever helps you learn and grow in your academics, the AATC has got it.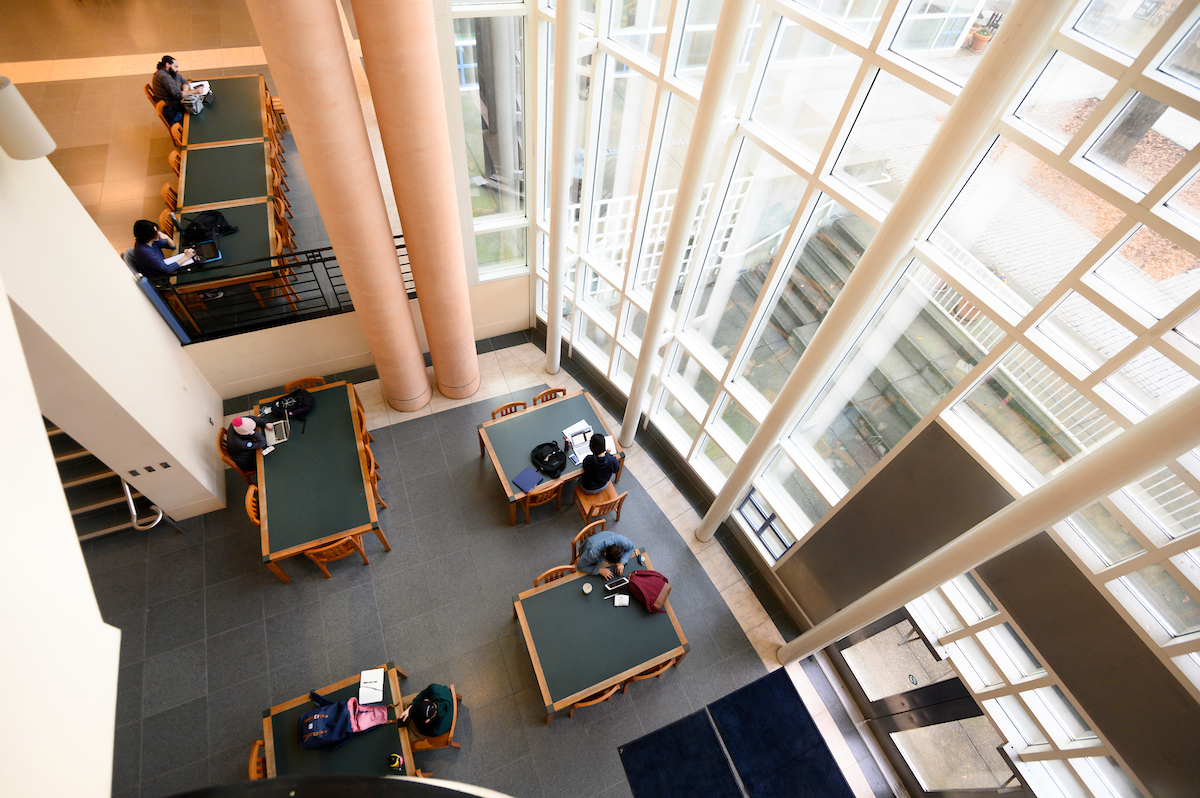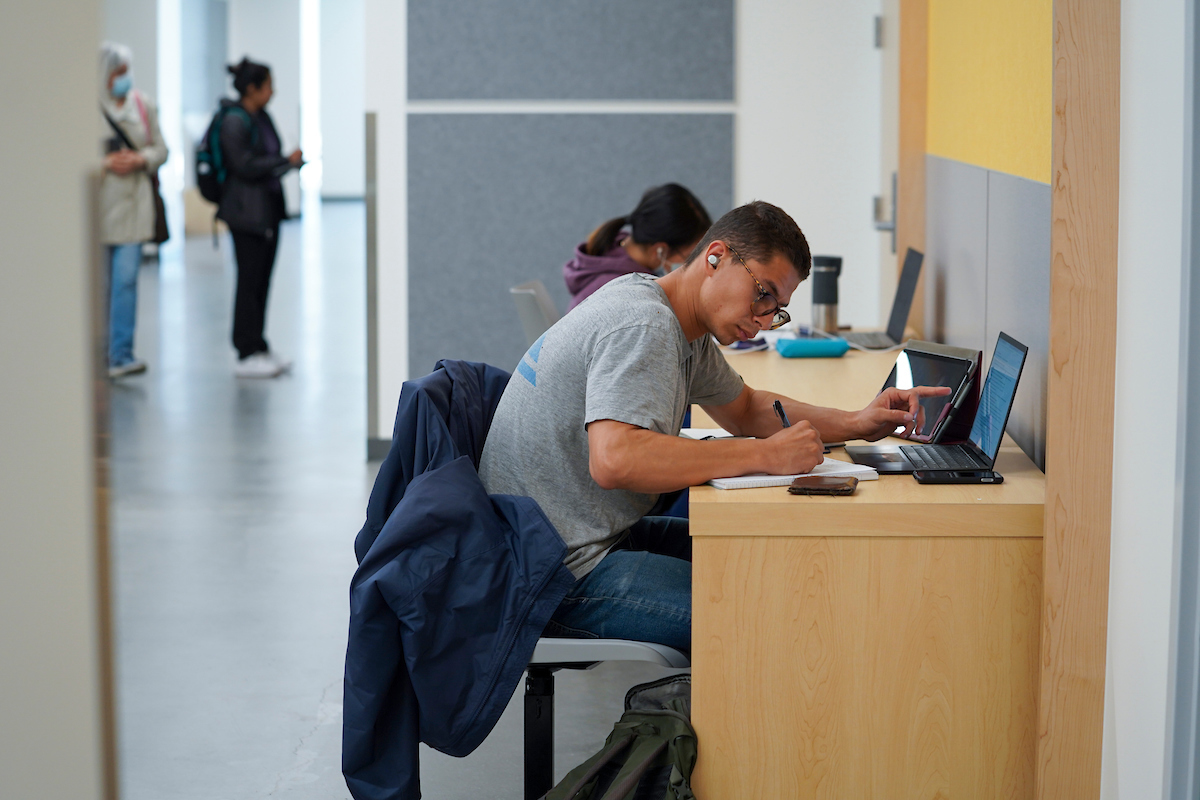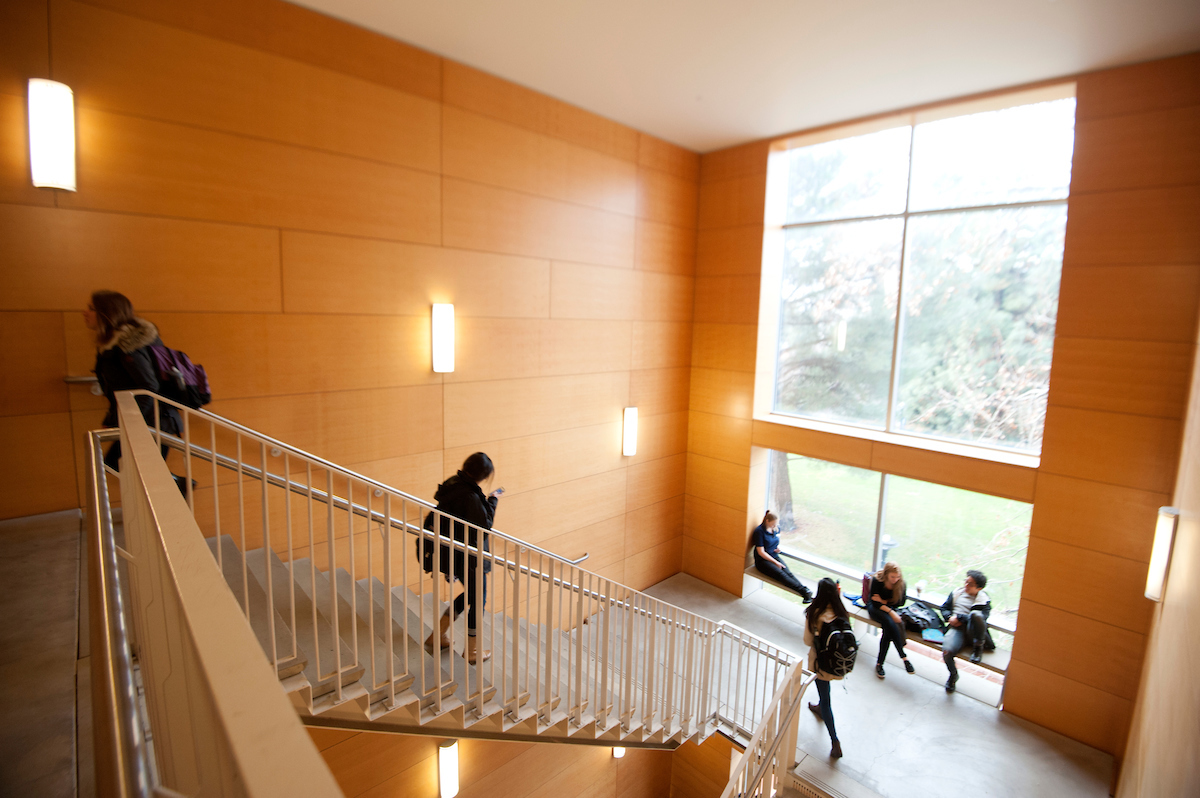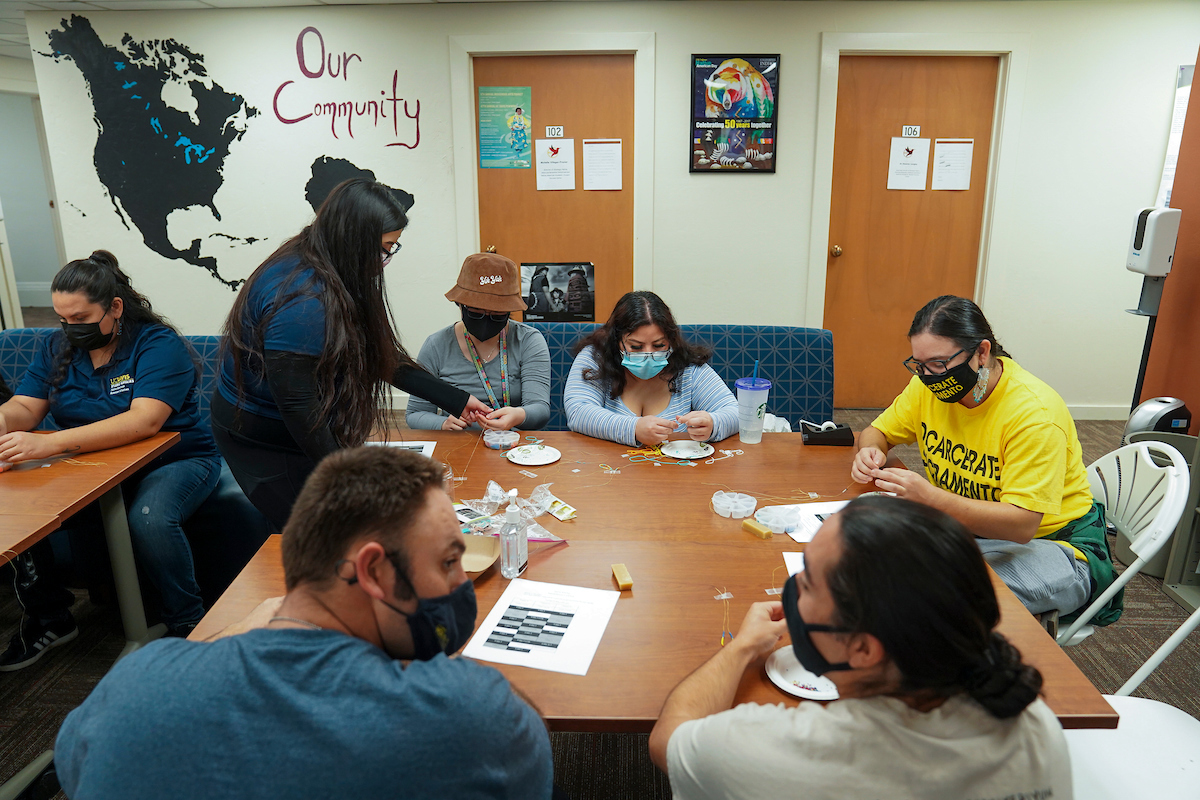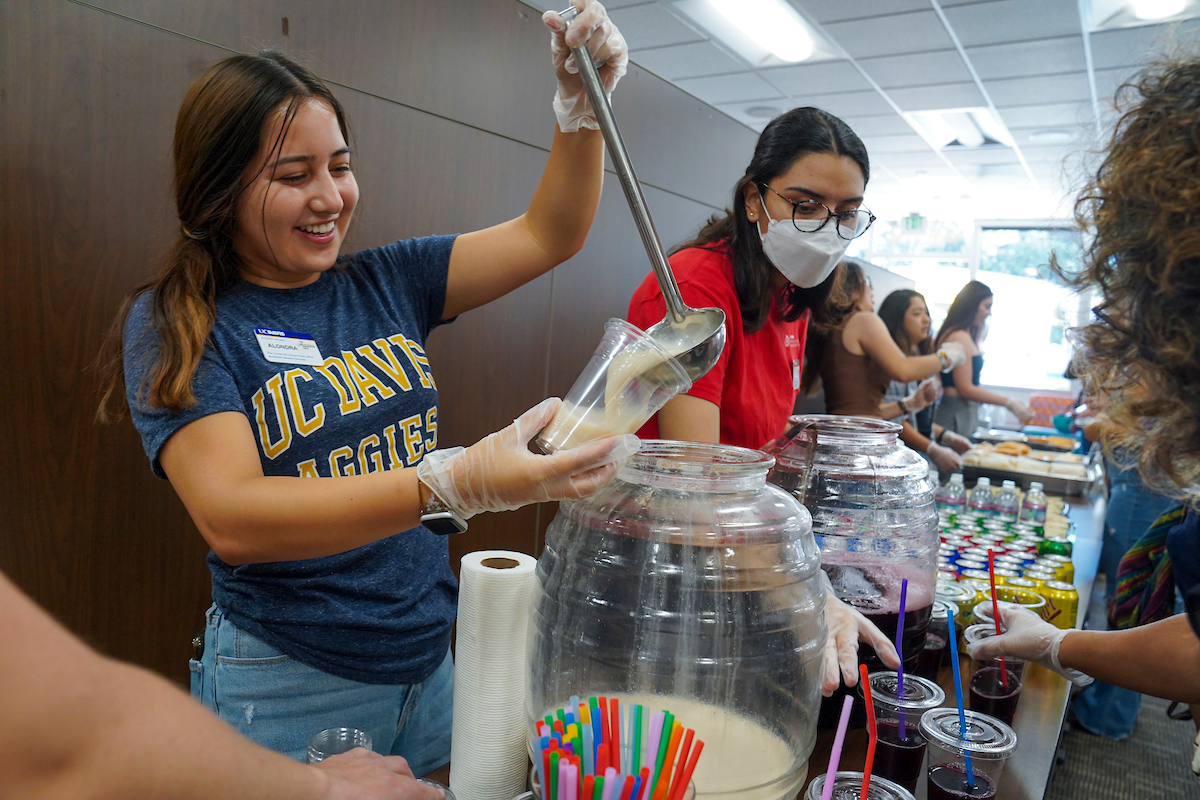 The four Academic Retention Initiatives on campus, including the Center for African Diaspora Student Success (CADSS), the Center for Chicanx and Latinx Academic Student Success (CCLASS), the Native American Academic Success Center (NAASSC), and the Strategic Asian and Pacific Islander Retention Initiative (SAandPIRI), provide community space and academic resources to promote academic success among marginalized student populations.
The centers provide a place for students to go, whether they're looking for academic help, a sense of belonging or a space to take a nap between classes. If you are looking for academic help, they offer advising, study hall events, peer mentoring and AATC tutoring. Some also have study lounges available if you're looking for somewhere to work or rest. 
Alongside the Academic Retention Initiatives, the Cross Cultural Center, the LGBTQIA Resource Center, the AB540 and Undocumented Student Center, Women's Resources and Research Center, MENASA Student Resources, Center for Student Involvement and Student Recruitment and Retention Center provide additional spaces for students to comfortably work, relax and find the resources they need.
3. Join an academic club
If you find yourself wanting to learn from others in your field or make new friends with similar academic journeys, try joining a club! With over 800 registered student organizations (RSOs) on campus, there are plenty to choose from. 
Major-specific organizations are a great way to meet new people in your department and learn more about class and career opportunities. Career-based clubs also allow you to find similarly friendly, collaborative environments. Even joining a club unrelated to your academic life can yield study buddies and like-minded peers where you least expect it!
Clubs can be a great way to get involved on campus and make new friends while also working on those academic stressors. From writing workshops to field trips to tutoring, these clubs have it all.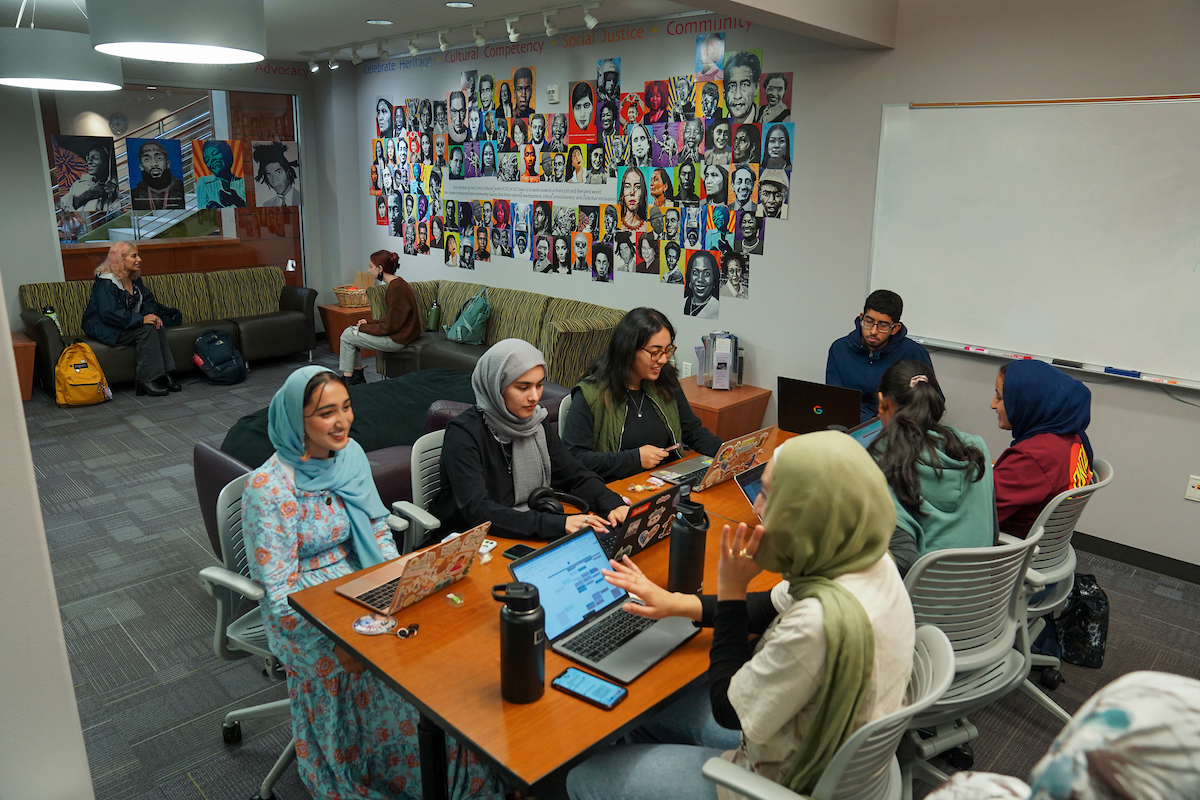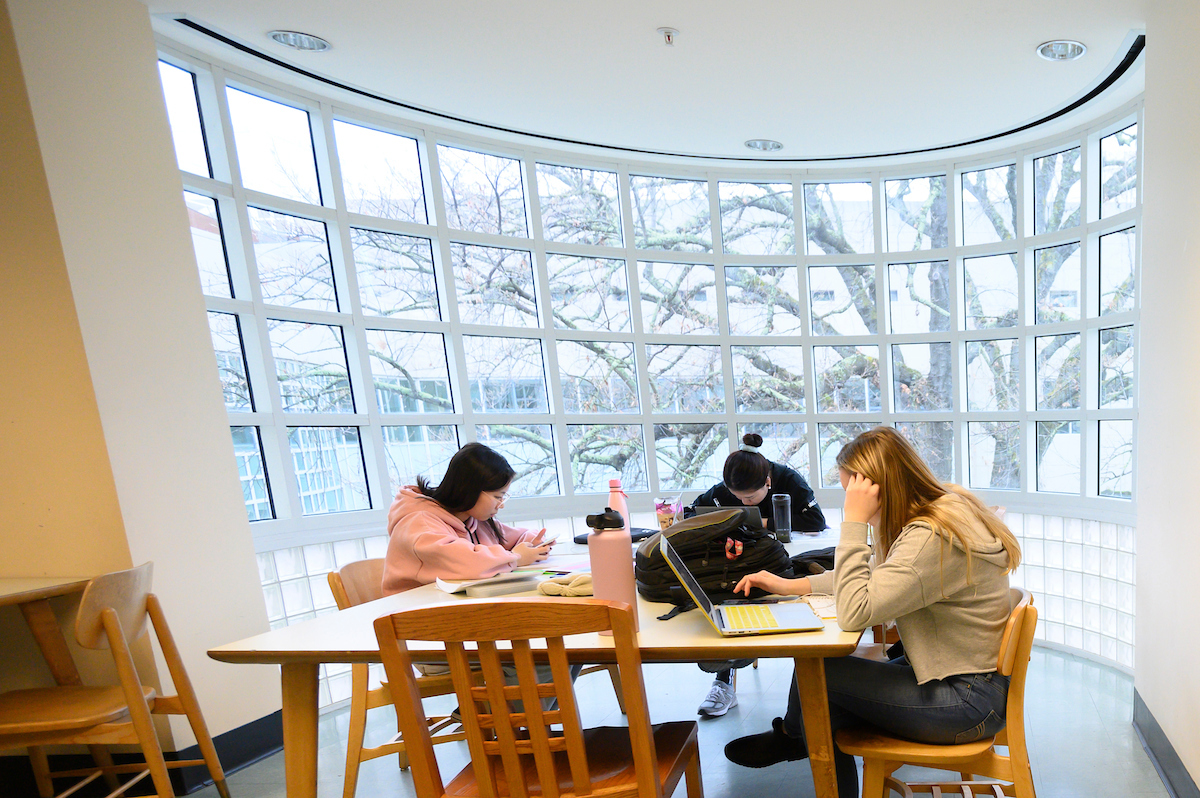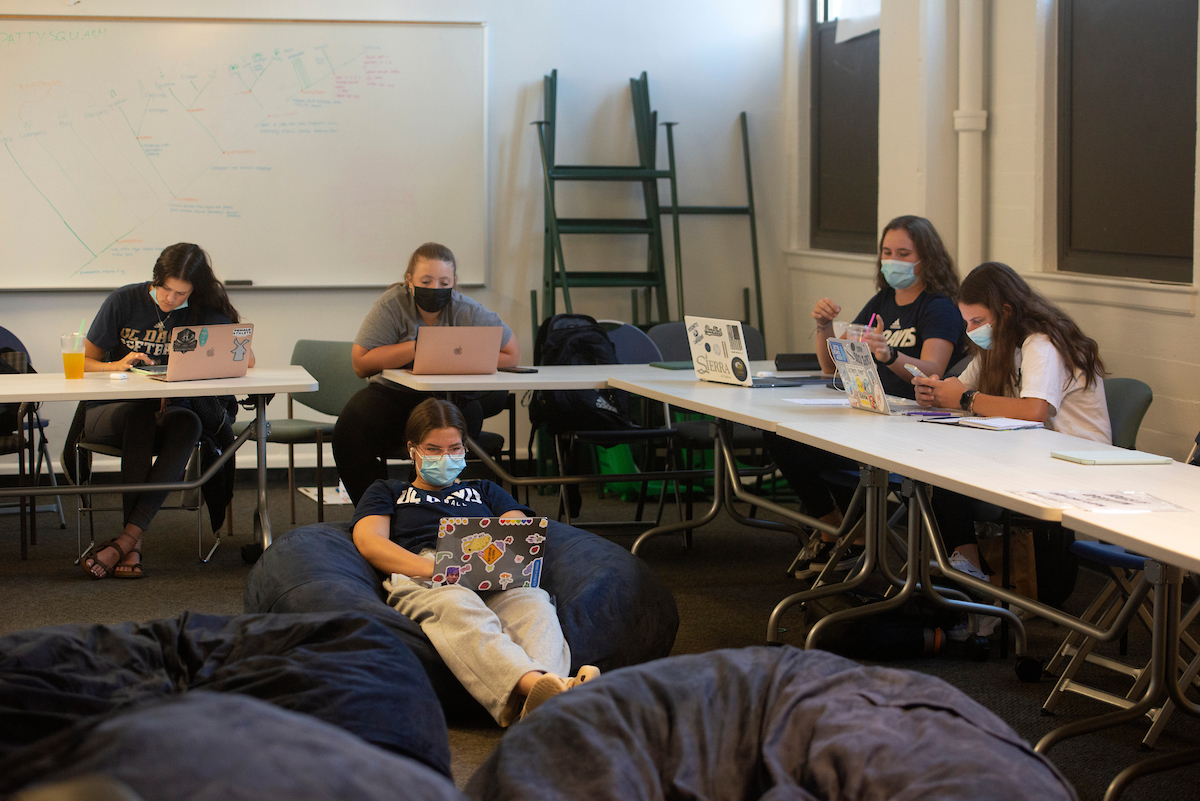 ---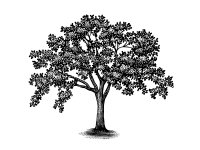 Need assistance with academic accommodations?
---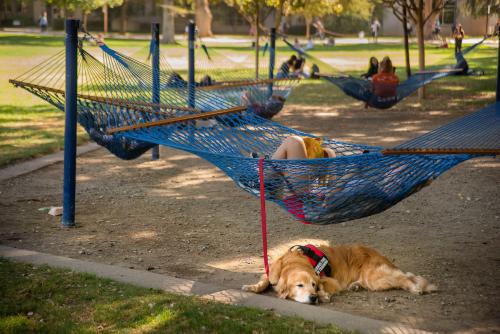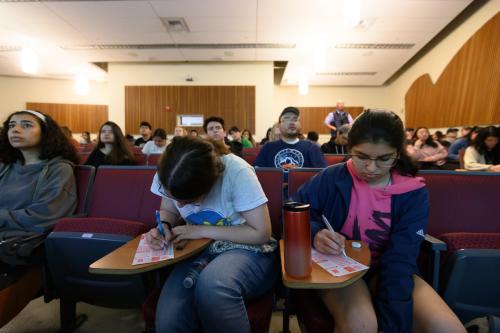 If your academic worries are less about studying and more about getting the services you need to succeed, the Student Disability Center is here to help! The center exists to receive requests for accommodations and services, as well as create a more equitable campus by advocating for students. They assist students with both chronic and temporary disabilities.
The SDC uses an interactive process when determining a student's needs, which includes direct contact with a Disability Specialist and thorough review of accommodation documentation. After eligibility is determined, official Letters of Accommodation are then sent to instructors and other necessary academic contacts. 
In the meantime, explore the website. You'll find information about modified exams, service animals and required documentation. The site also has scholarship and job opportunities, upcoming events, remote help with Zoom and compiled campus resources. 
To learn more about your rights as a student with a disability, check out the Disability Rights Advocacy Committee (DRAC). This ASUCD committee directly advocates for the disabled community at UC Davis by recording accessibility experiences on campus and educating all Aggies about what it means to live as a person with a disability. They also work with the SDC to create a campus that will help students with disabilities thrive.
Don't hesitate to advocate for yourself, contact the SDC today!
Did you know that the OSSJA does more than investigate academic dishonesty? They also: look into and support students in crisis, uphold student rights, respond to student grievances, work on educational outreach, review student policies and oversee the Campus Judicial Board.
Their focus on students makes them a great academic resource. OSSJA case managers help gather information and resources for students, communicate with faculty about students in need and conduct presentations about their work. The website also hosts compiled campus resources and student FAQs.
While academic integrity is important, the OSSJA does a lot more than just that!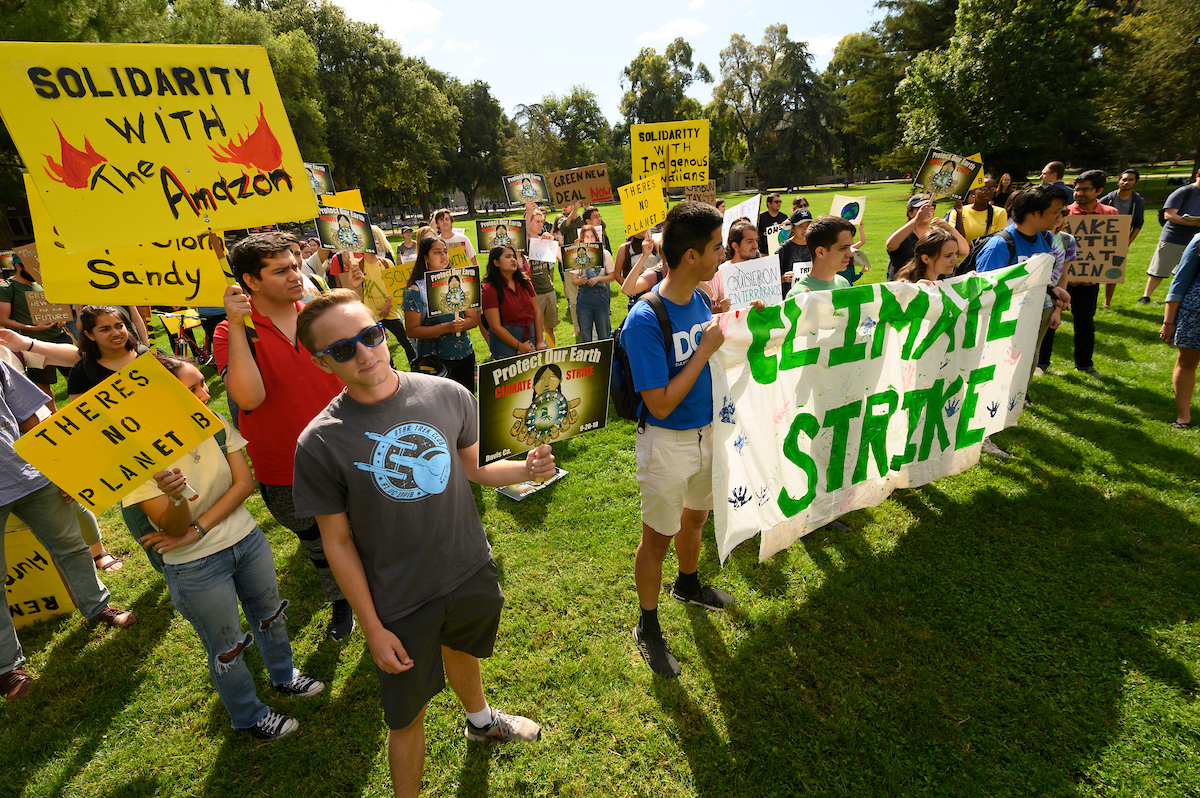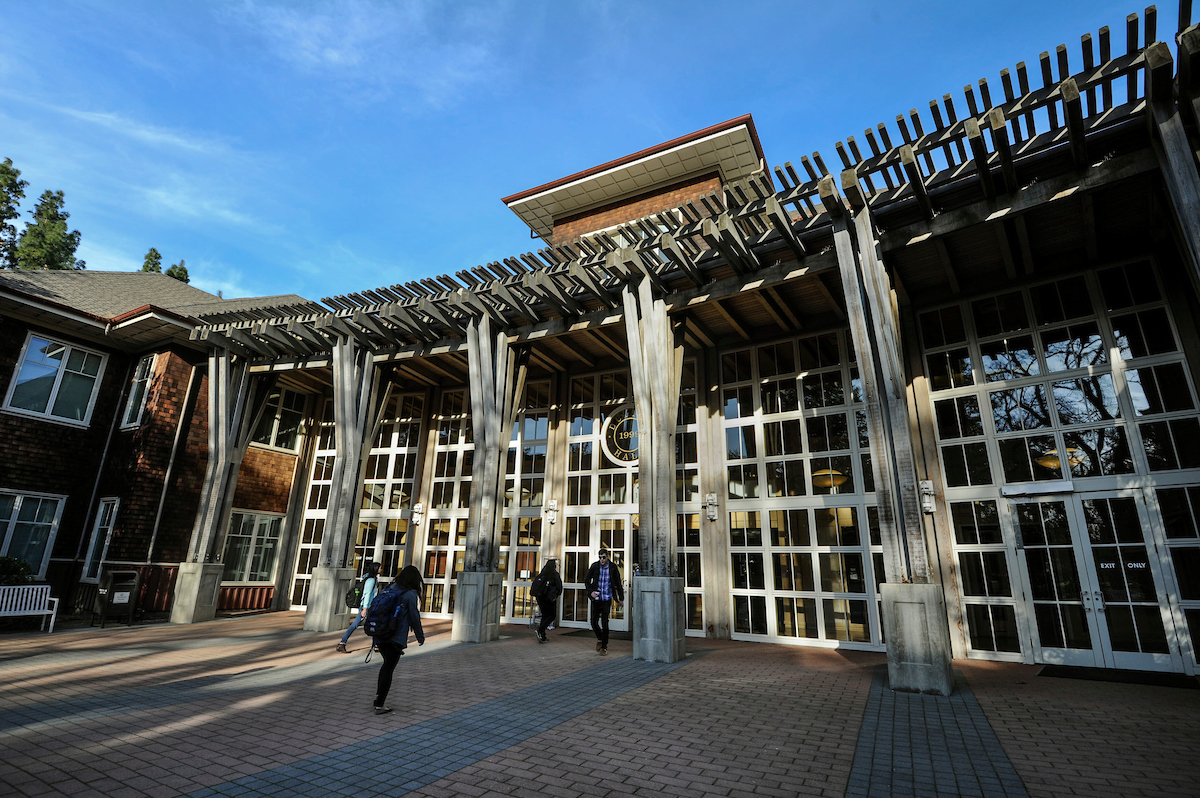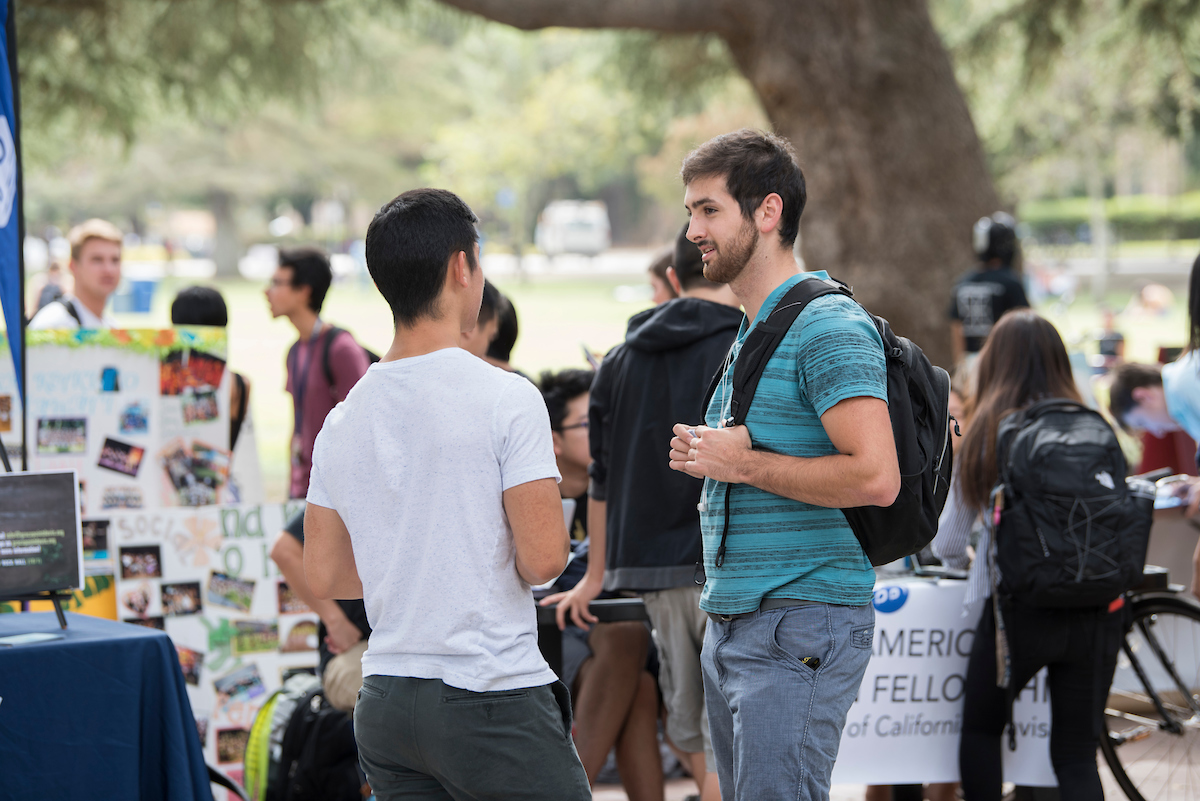 ---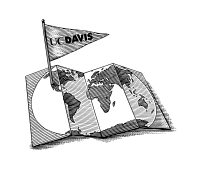 Want to change your mindset?
---
You may not have heard about the Office of Educational Opportunity and Enrichment Services, but that doesn't mean they can't help as well! This office oversees many centers and programs you've likely engaged with, but you may not be familiar with the hidden gem that is their success coaching program!
Whether you're a first-year or a fourth-year, a success coach can help you learn what you want to learn and get where you want to go.
This isn't a tutoring or mental health service, but your coach can help you set goals, work through procrastination, study smarter and improve your exam performance by creating a safe space for discussion and problem-solving.
The program also regularly offers workshops, such as "Designing a Weekly Schedule," "Communicating with Professors" and "Strategies and Test Taking." And, on their website, the program provides resources like handouts and an online learning toolkit.
Take this self-assessment quiz for customized service and workshop recommendations!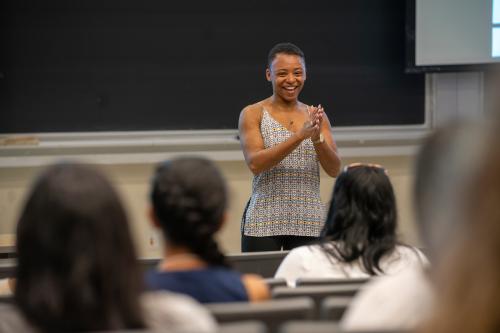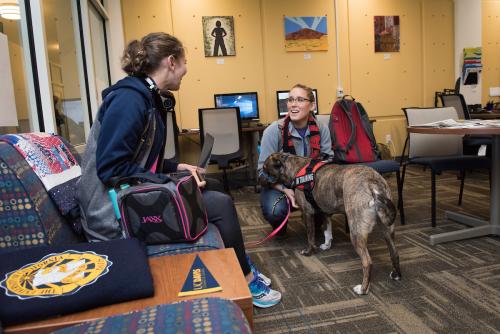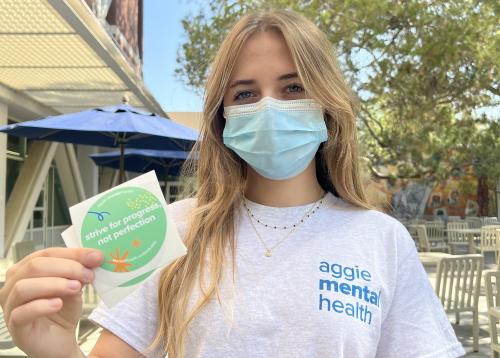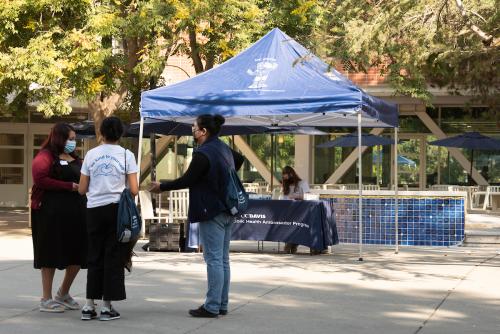 Don't forget about the many mental health resources on campus. Academic success and mental health may not appear directly related at first glance, but your state of mind can make or break your academic life. 
Aggie Mental Health is a new one-stop-shop for mental health resources on campus, with information about where exactly to get what kind of support, self-care and the new Aggie Mental Health Ambassadors on campus. Stop by wherever you see ambassadors tabling to talk to them about campus resources or to just have a chat with a fellow student. 
Student Health and Counseling Services continues to be the place to reach out to access mental health services such as counseling, health education outreach and workshops.
Don't neglect your mental health, it matters!​​​​​​
---
Whatever academic struggles and stresses you're facing, you're not alone! Explore the resources above to find one that works for you, and follow @ucdavis.life on Instagram to keep up with student life on campus.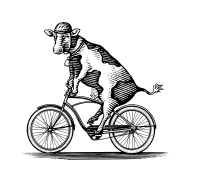 ---
About the authors
Robin Dewis, a third-year English and Medieval Studies major, is the Editorial and Content Creation Assistant at Student Affairs Marketing and Communications.
Nat Curiel, Content Specialist at Student Affairs Marketing and Communications, can be reached at nscuriel@ucdavis.edu.