UC Davis Life Quick Reads — November 2019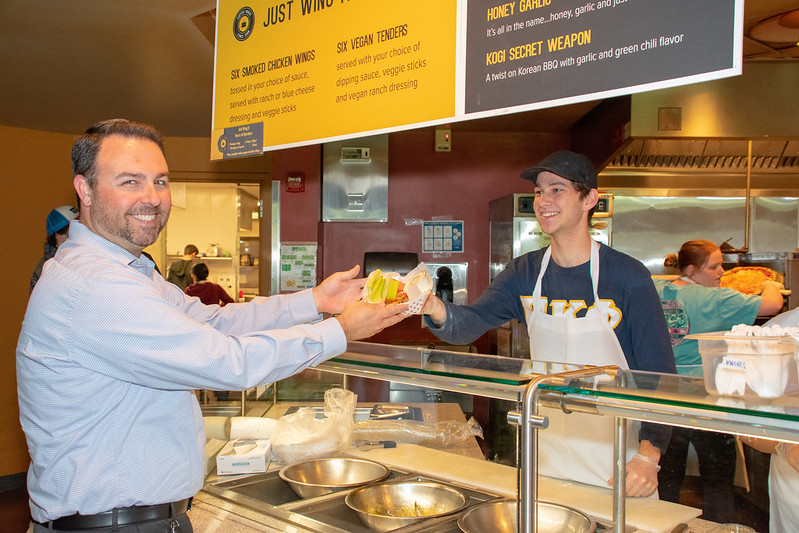 Ciao Brings the Wings
It happened without a lot of fanfare, this year at the start of fall quarter—chicken wings have come to the CoHo. Replacing the hot sandwich line at pizza-slinging mainstay Ciao, the wings currently come in four flavors—BBQ, Buffalo, Honey Garlic and Kogi Secret Weapon, a twist on Korean BBQ with garlic and green chili flavor. You can get six smoked chicken wings or six vegan tenders, and orders come with carrot and celery sticks and your choice of ranch, blue cheese or vegan ranch, all made in-house from scratch.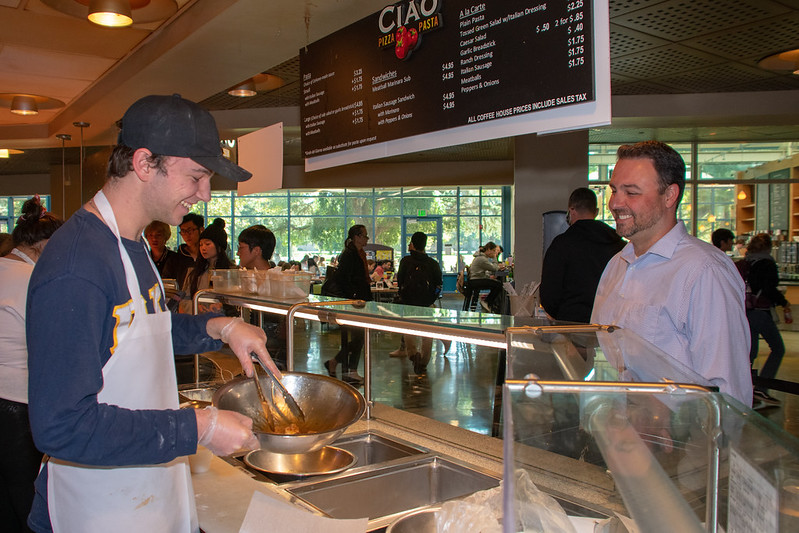 "We had been considering a chicken wing concept since last spring, when the idea came up in one of our student manager meetings," said Darin Schluep, food service director for Associated Students Dining Services. "And of course, there was the synergy between pizza and wings!"
Initial feedback has been positive. Student Ruby Houchens tried the Kogi Secret Weapon wings and found them to be "great, as was customer service." Additional sauces and options may be added down the road depending on student response to the new offering.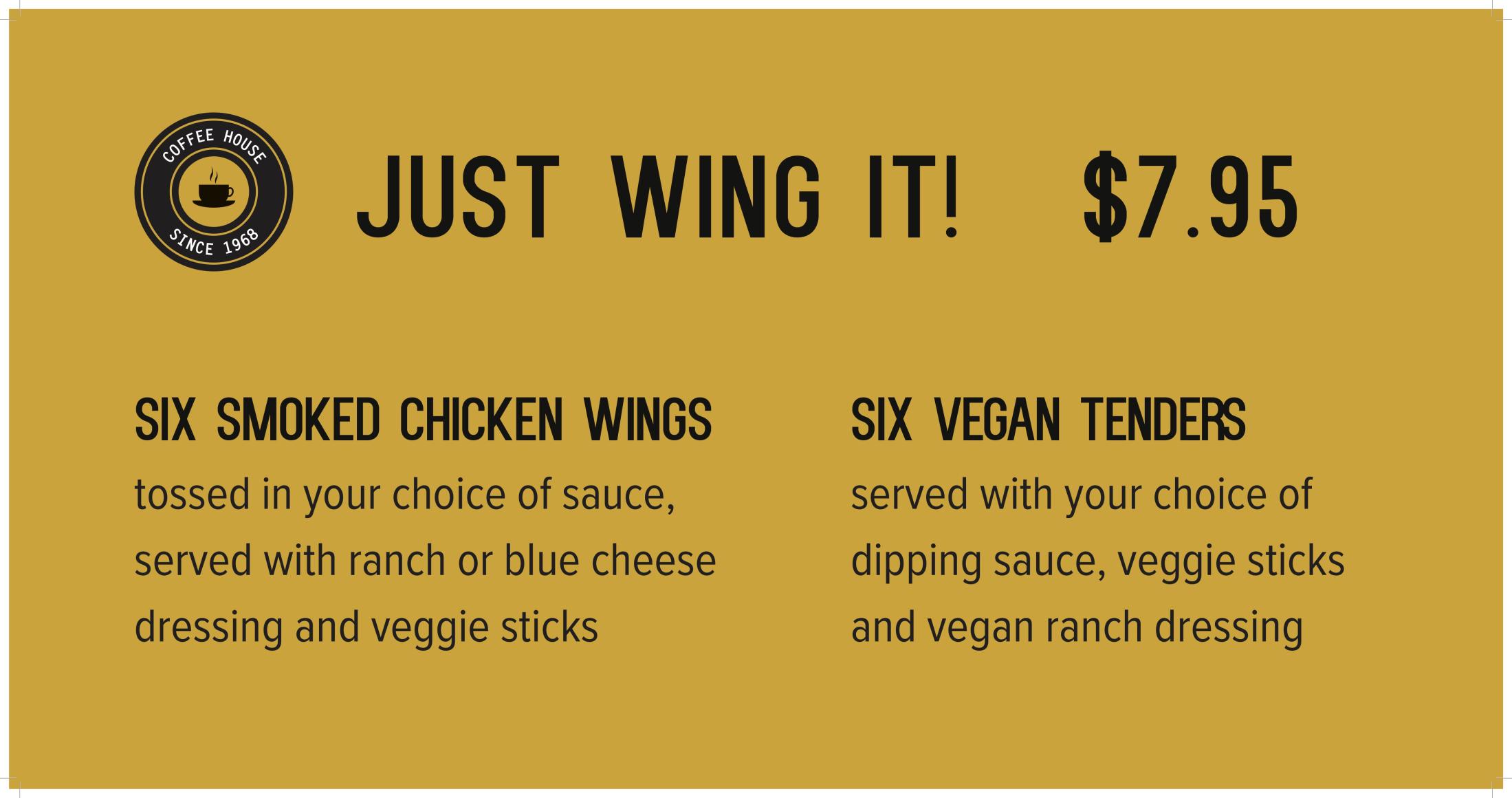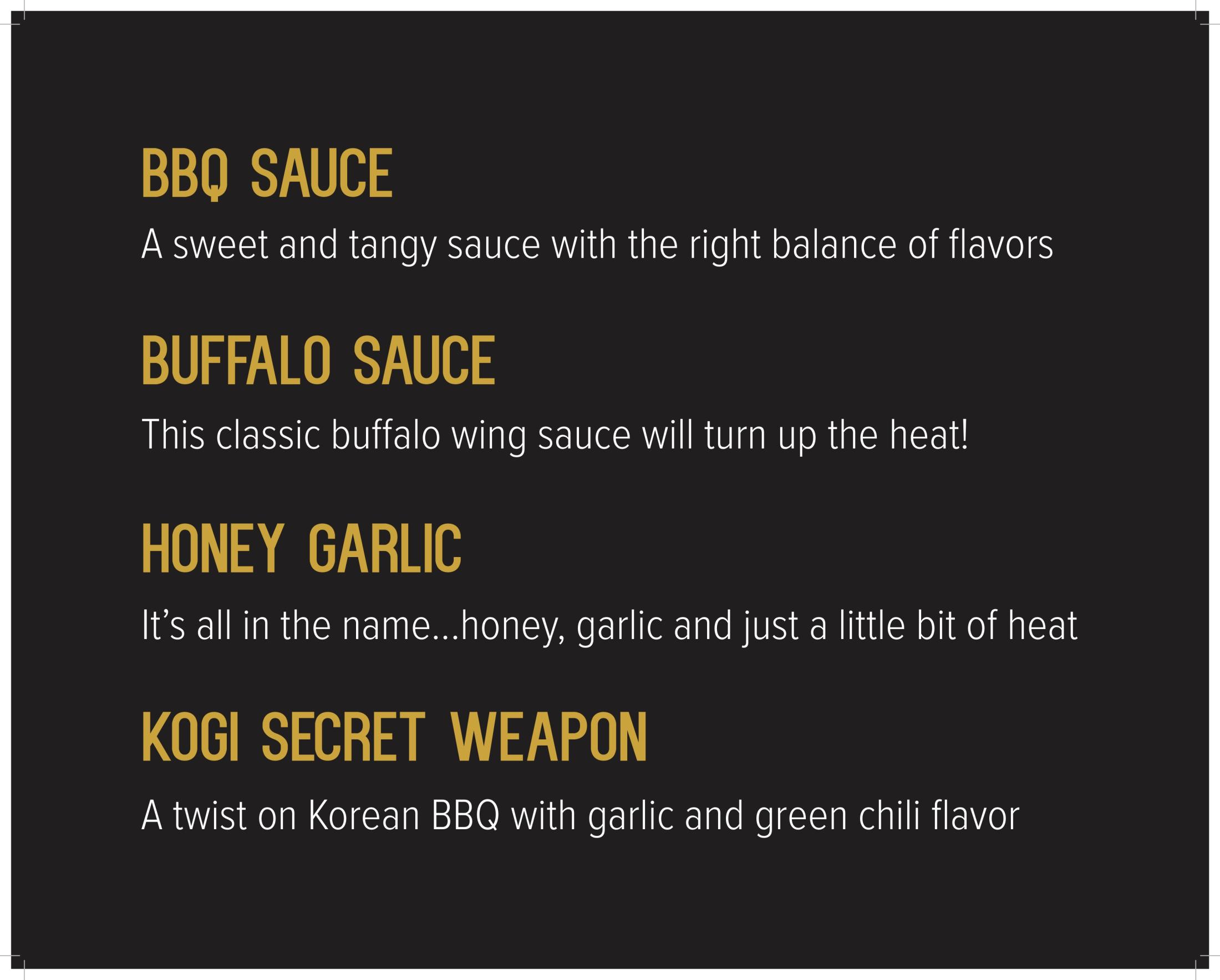 ---
Aggie Compass Expands Reach and Services
The Aggie Compass Basic Needs Center, the MU-based hub for basic needs resources, is introducing several new programs and services this quarter.
Keep an eye out for Pop-up Pantries around campus. Crewed by volunteers in pea and carrot costumes, these mobile food distribution bikes dish out free, fresh produce, shelf-stable food items, as well as giveaways. The first pop-up happened last month outside the MU; future stops will include the Silo and Student Community Center.
"Our goal [with Pop-up Pantries] is to put our name out there more, so people know who we are, what we do, and also to give people who don't have time to come by the MU on Mondays and Fridays [for Fruit & Veggie Up!] a chance to get fresh foods," said student manager Faith Oladimeji.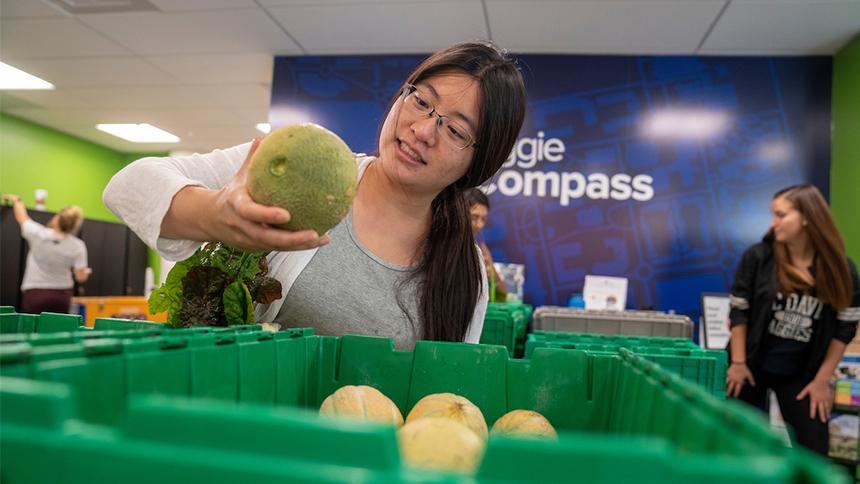 In winter and spring quarter, Aggie Compass will open a "Business Boutique" a week before the career fair so that students can select an outfit to wear to the fair out of a wardrobe—stocked with business attire donated by faculty and staff—and then keep it afterward to use for interviews or any other occasion calling for a business-y look.
Aggie Compass is also expanding its support for students experiencing an emergency situation. This includes emergency and short-term housing support, as well as emergency meal support, such as offering vouchers and dry pantry items.
Ongoing services include Fruit & Veggie Up!, which provides free, fresh produce—and sometimes bagels and bread. Its schedule this quarter is Mondays and Fridays, 11 a.m.–12:30 p.m.
Drop-in CalFresh application support and enrollment appointments are also available during Aggie Compass' open hours.
To find out more about any of these services, stop by Aggie Compass, two doors down from The Market in the East Wing of the MU, Monday–Friday, 9 a.m.–5 p.m.
---
About the author
Nathaniel Curiel, content specialist, can be reached at 530-752-9162 or nscuriel@ucdavis.edu.
Primary Category