Orientation Leader Hiring
Be a part of the all-new, one-week Aggie Orientation 2020, keep your summer and get paid $1,200+ for a one-and-a-half-week commitment!
600 Orientation Leaders are being recruited to welcome, guide and serve as a resource for new UC Davis students and family members in the week before fall quarter 2020. On top of creating lifelong friendships, Orientation Leaders develop resume-boosting leadership and communication skills and make a lasting impact on how a new crop of Aggies will experience UC Davis.
An Unforgettable Week
"Orientation was the most amazing experience," says Michael Petris ('21), who was an Orientation Leader this summer (and is featured in this month's Aggie Voices). "My whole job the entire time was to just run around and be the happy hype guy. I never felt like I was working." Michael also feels like he gained a lot of valuable, transferable experience. "It built a lot of my personal skills of being a leader — helping people understand things easily and helping with that transition."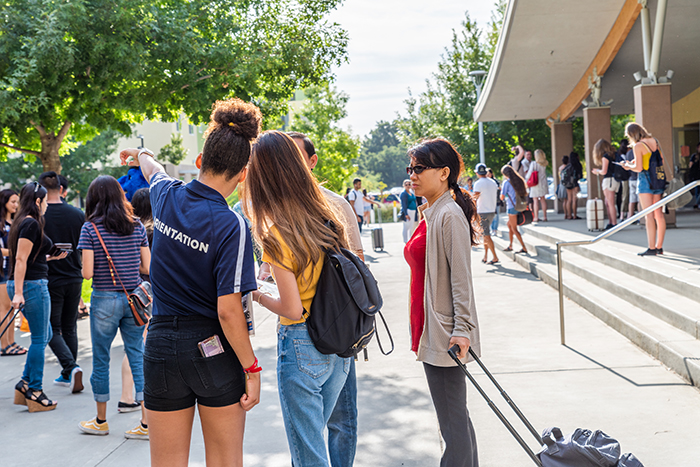 Find Out How
To find out how you can lead, learn and earn as an Orientation Leader, review the job description for details on qualifications and what the role entails, and then submit an online application.
Orientation is still looking for more transfer and upperclass students to apply! Transfer applicants are guaranteed to lead groups of new transfer students. Share your campus knowledge with incoming Aggies.
Recruitment will end when 600 qualified applicants have been identified. 
---
About the author
Nathaniel Curiel, Student Affairs Marketing and Communications, can be reached at 530-752-9162 or nscuriel@ucdavis.edu.