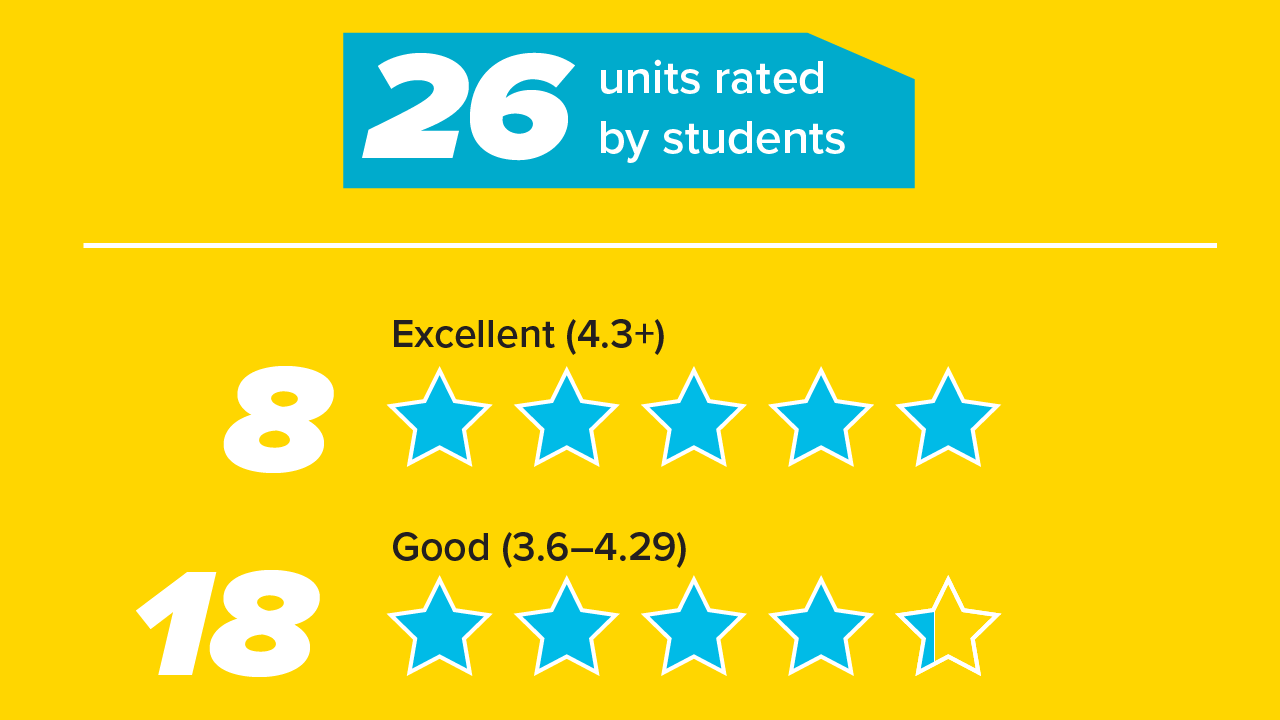 Last year, the Division of Student Affairs carried out a campuswide survey to hear directly from students what was working well and where additional attention may be needed in the division's service areas.
The confidential survey was distributed to 35,372 students at UC Davis, of which 4,138 (12 percent) responded. 
Based on survey takers' feedback, each of the 26 participating administrative units has gained a better understanding of where their services are most successful from a student perspective and where to focus efforts and resources toward improvements.
Year 1 Highlights and Takeaways (2019)
Overall satisfaction scores ranged from 3.64 to 4.52 on a 5-point scale. All 26 administrative units scored in the "Excellent" or "Good" range:

8 units were in the "Excellent" range (4.30 and higher)
18 units were in the "Good" range (3.6 to 4.29)
 

Students expressed a high level of satisfaction with the people providing divisional services and support. Survey takers found staff to be:

Courteous (identified as a strength for 26 units)
Knowledgeable (identified as a strength for 24 units)
Helpful (identified as a strength for 24 units)
All 26 units have created action plans in response to survey feedback, and student suggestions are already being implemented — the additional seating recently installed inside and outside the Memorial Union being just one example.