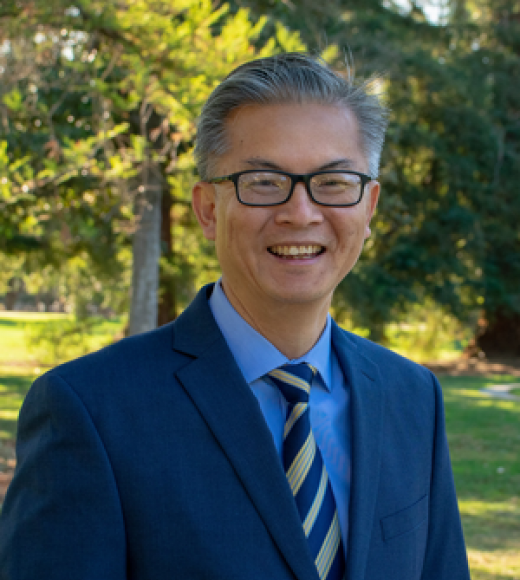 Position Title

Associate Vice Chancellor for Health, Wellness, and Divisional Resources
Bio
Dr. Cory Vu currently serves the campus as the associate vice chancellor for health, wellness, and divisional resources.  Prior to his role, he was the assistant vice chancellor for divisional resources.
AVC Vu earned his Bachelor's degree in Biological Sciences from UC Davis and a Bachelor's Degree in Physiological Optics and Doctor of Optometry degree from UC Berkeley.
AVC Vu started his career at UC Davis in 2011 at Student Health and Counseling Services (SHCS) where he served as the quality improvement and risk manager.  During his tenure at SHCS, he was promoted to director of risk, quality, compliance, and safety and briefly served as the interim executive director of health and wellness.
AVC Vu has served on many committees and workgroups on campus including Risk and Compliance, Title IX, UP3 Advisory, Testing Services, Postvention, Basic Needs, and others.  In his role, AVC Vu continues to focus on programs that improve student health and wellness and student success.
Tags