Neha Gondra
Quick Summary
Hometown: Fremont, CA
Majors: Neurobiology, Physiology, and Behavior; Managerial Economics
Class of 2025
Meet Neha, a second-year and student EMT with the UC Davis Fire Department! She works to respond to 911 calls, run health outreach fairs and learn practical patient care for a future career in healthcare.
Check out the Instagram reel and Q&A below to see Neha walk us through Station 34, find out how she got involved in the student EMT program and learn more about her personal experience at UC Davis!
---
---
Q: How did you decide to become an EMT on campus?
I am a student EMT with the UC Davis Fire Department. I became involved with this position on campus because I believe in being there for members of the community during their toughest times while also providing long-term resources and care to ensure well-being beyond an ED visit or first responder care. THE UCDFD is a very large educational department in the region with many opportunities for SEMTS to be involved in educational campaigns as well as gain hands-on experience in medical care, which appealed to me as an incoming freshman certified as an EMT.

As part of my job, I respond to 911 medical emergency calls on campus or in the city alongside fire crews and work at UC Davis Events as medical standby. But for my interest in public health, I help instruct the free Hands-Only CPR classes that the department offers to UC Davis students. I believe in empowering the community with the resources and skills they need in order to promote health and wellbeing.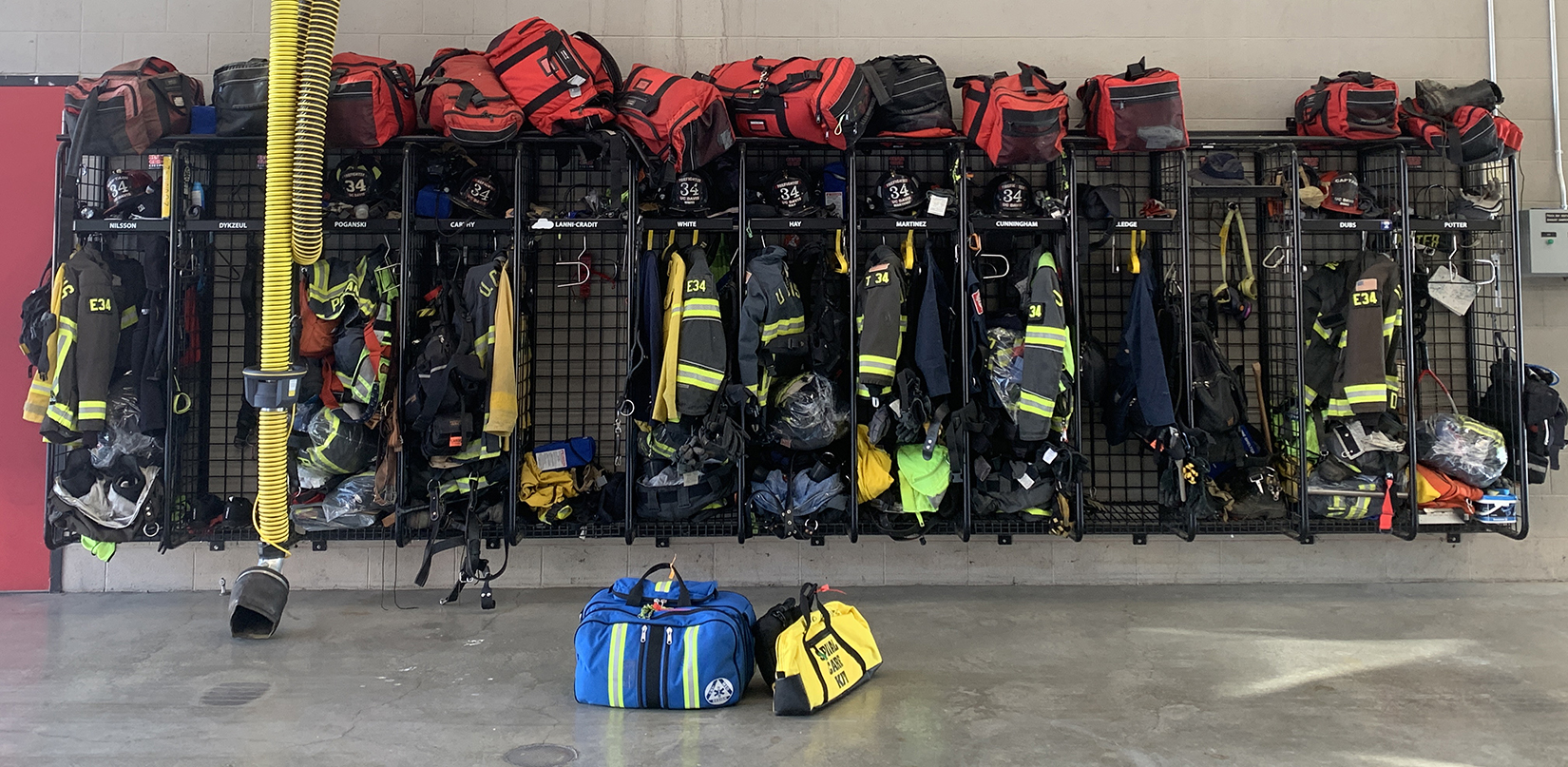 My passion project is the program I founded with the department, Emergency Medical Education 34, where I work with DJUSD high schools to teach prehospital care practices to high school students and introduce them to jobs and careers in EMS and healthcare. I am deeply passionate about empowering the youth of our communities with the knowledge for how to save a life, for we live in a society where there are an increasing number of medical and trauma responses to schools each year.
---
Q: What was the nicest thing someone has done for you on campus?
It was during my first midterms week as a freshman on campus, where I found the transition from high school to college to be challenging. As I was coming out from my Calculus lecture one day during Week 4, I found a little anonymous note on my bicycle: "You make UC Davis Special" it said, with a drawing of a cow holding a heart. This note made my day and helped boost my positivity for the rest of the week. I appreciated the kind gesture, especially during such a stressful time as midterms weeks!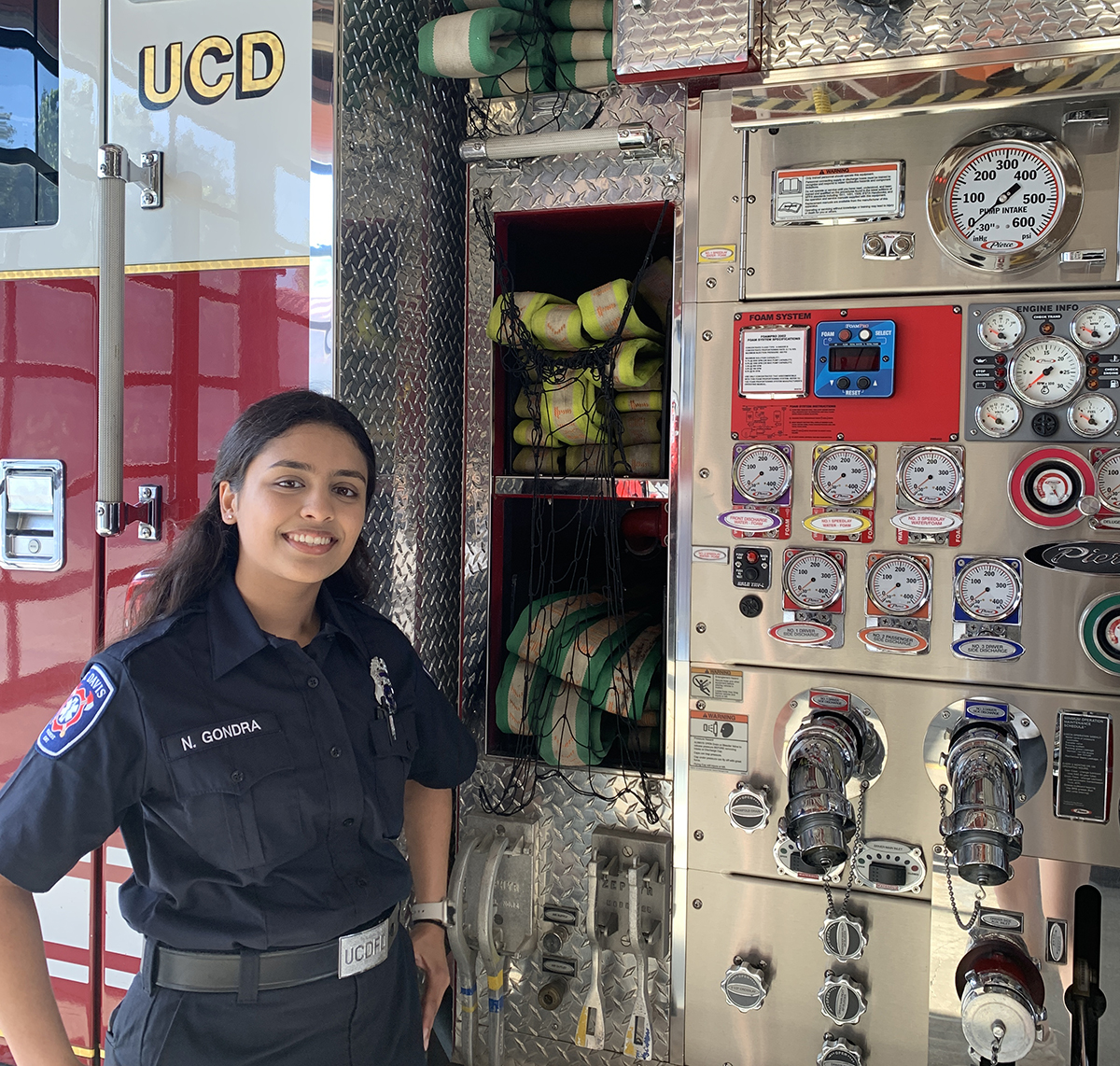 ---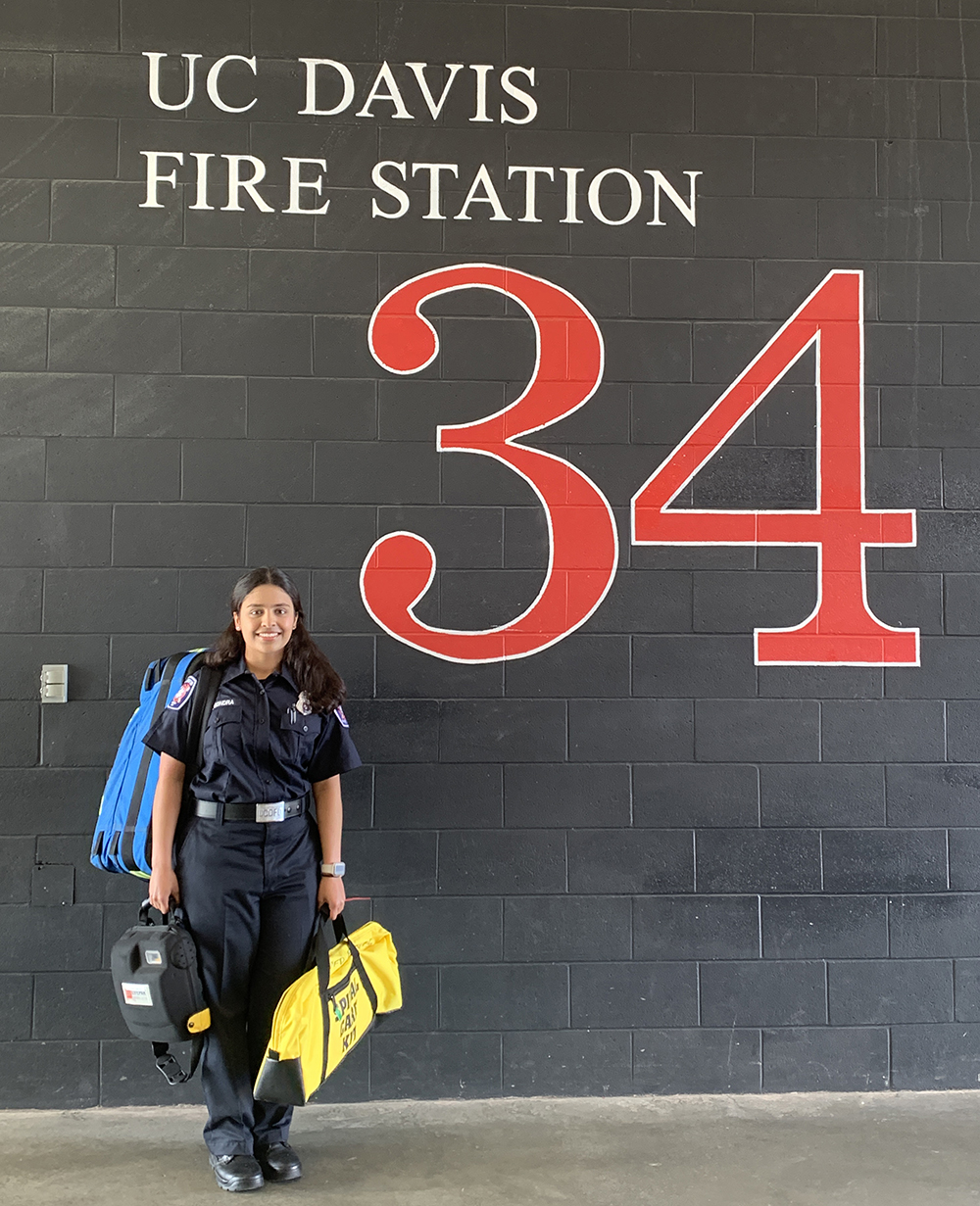 Q: How have you changed since you started at UC Davis?
I have developed my public speaking and communication skills. UC Davis is a very social campus and being able to network and meet new people has helped me boost my confidence and strengthen my speaking.
Q: What is the most surprising or unexpected thing that has happened to you at UC Davis?
The most surprising thing that has happened to me at UC Davis is I being able to recognize the sheer diversity of resources and communities that exist on campus. Through my activities in RSOs and research programs, I found myself learning to rely on my peers and also supporting them through their journeys as an undergrad. I never realized how collaborative of a community UC Davis is, and is probably the aspect I love most of UC Davis.
---
Q: What is a piece of advice you would give to new Aggies just starting out at UC Davis?
Remember, the greatest opportunities often come from the greatest challenges. Don't be afraid to step outside your comfort zone and embrace the unknown, for it is there that you will discover your true potential. Join RSOs, network with peers and professors, get to know the people you will be spending the next 4 years with. I assure you, it will be a much more rewarding UC Davis experience if you do!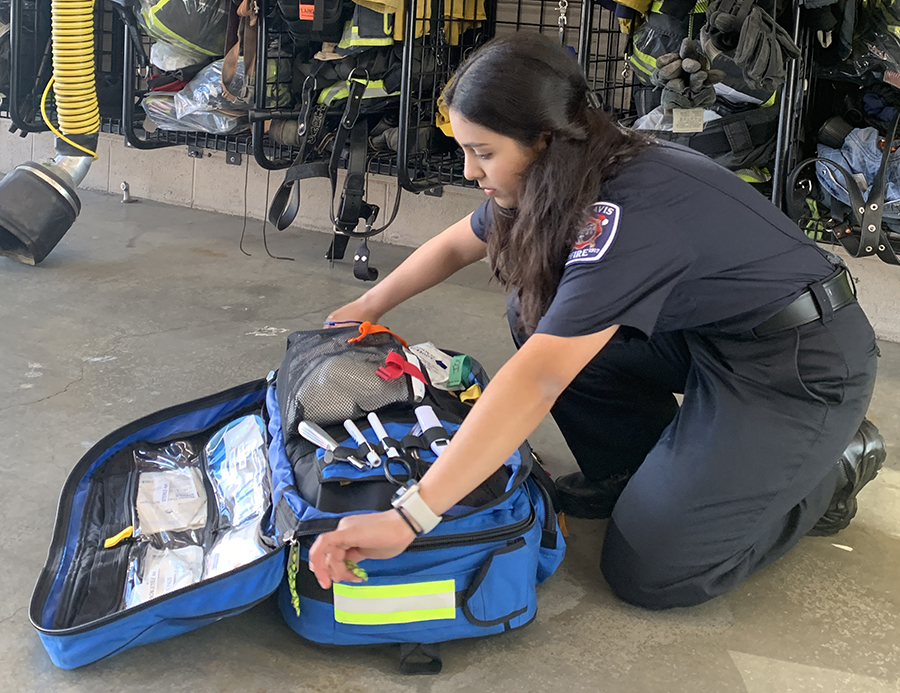 ---
More Information and Related Resources:
Credits:
Videography by Rebekah Friedman and Stella Zeng, social media assistants, Student Affairs Marketing and Communications.
Photography by Stella Zeng, social media assistant, Student Affairs Marketing and Communications.

Interview and editorial support by Robin Dewis, editorial and content creation assistant, and Nat Sellman, content specialist, Student Affairs Marketing and Communications.
---

Primary Category