Dani Contreras
Hometown: Glendora, CA
Major: ACS Chemistry
Class of 2022
---
Second-year chemistry major Dani Contreras has always been taken with numbers—at 3 years old, they were already reading out price tags in stores—but Dani's decision to come to UC Davis wasn't guided by math. It was guided by intuition. "It was a UC that I hadn't heard a lot about when I was first looking at transferring," they recall. Visiting campus in 2014 for the first time, Dani headed home to Southern California with the feeling that they needed to do whatever it took to get here.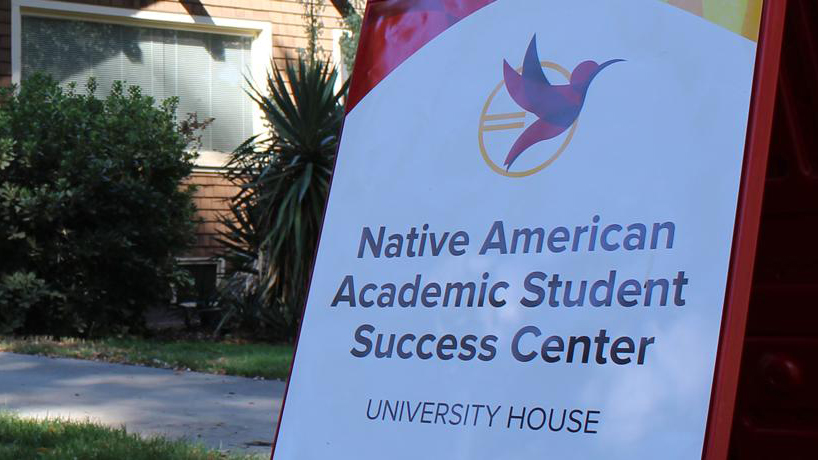 It was a Fall Welcome event put on by the Native American Academic Student Success Center (NAASSC), known as the Nest to the Native American community on campus, that solidified Dani's sense of being in the right place before classes had even begun.
And when they ended their first quarter at UC Davis on Academic Probation and Subject to Dismissal, the support they found at the Nest, and from other campus resources, proved invaluable.
"I started my Davis journey with a 1.29 GPA," Dani recalls about that first fall quarter. "I realized I needed to revamp my strategy, because I initially took three upper division chemistry classes at the same time, and I realized that was not a great idea. So, I met with my academic advisor, I started participating in success coaching, and I started to just kind of take care of myself." Dani says they made sure they were using the resources available to them. "I could not have done this alone. The Native community helped support and encourage me to stay positive. Michelle Villegas-Frazier [director of NAASSC] has been a huge part of my support network during my time at UC Davis"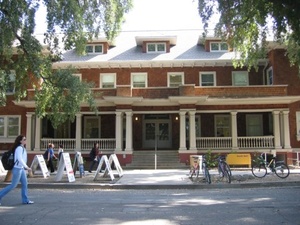 The success coaching they made use of was through the Office of Educational Opportunity and Enrichment Services (OEOES). "You get to talk out your strategies for how you want to improve your academic success and tailor what you need in your schedule," Dani says. "It's like a problem-solving appointment. They give you ways of studying better and help you use your abilities the best you can. It's good to pinpoint your areas of weakness and where you can improve."
Back on track academically, Dani decided to step up their involvement in the communities that had supported them and given them the confidence to turn things around. They started mentoring fellow students at the Nest and took on the roles of treasurer of the American Indian Science and Engineering Society and external president of the Native American Student Union (NASU), enabling them to be a voice for Native American students on campus.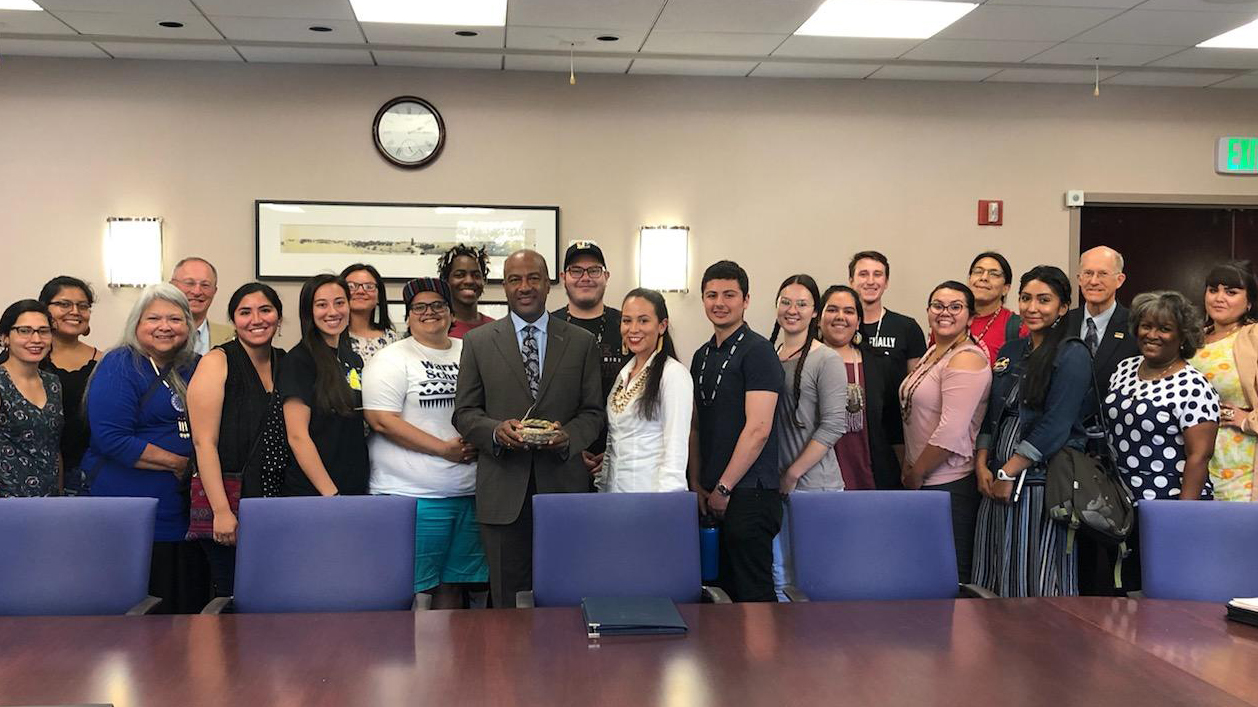 This involvement also helped Dani deepen their understanding of their Native American roots. Growing up, they had a strong sense of Chiricahua Apache identity in their family. "It's a huge part of us," they say, but "I didn't know a lot about the culture itself. Here I've learned a lot about the culture and about Native traditions."
Dani has also deepened their knowledge of chemistry at UC Davis; they recently got involved in chemical education research on campus with Dr. Julia Chamberlain, and post-graduation plans include getting a doctorate in the subject and eventually going on to teach at a university.
Dani's advice for incoming students, or anyone else looking to find their place on campus: "Just keep exploring until you find something that really clicks. At first I was a little bit hesitant because I didn't really know anyone up here, but I just made sure I went to all of the welcomes and orientations that I was invited to, and that helped me decide where I wanted to set my 'base camp,' and that's really important because the more you study in the same place, the more consistent you are in your schedule.
Sometimes we as students face challenges outside of academics and need to have a strong support system to help us through the tough times. This is essential to being successful at Davis."
---
About the author
Nathaniel Curiel, content specialist, can be reached at 530-752-9162 or nscuriel@ucdavis.edu.
Primary Category