Jeremy Dang
Hometown: San Diego, CA
Major: Design
Minor: Communication
Class of 2019
---
"Marvin and the Magic Squirrel" is the name of the children's book Jeremy wrote and illustrated for his senior project in high school. The story, about a boy and a wish-granting squirrel, had a moral—value your family and friends and try not to be materialistic. It was also a big hit with the kids at his old elementary school when he visited and gave a reading. The whole experience led to a creative epiphany for Jeremy; always interested in art, he realized that he loved telling stories and that his art could be a powerful tool for storytelling. It also helped persuade the San Diego native to study design in college.
"I chose UC Davis because it's the only UC with a comprehensive design program," says Jeremy. Exploring his interest in storytelling through design has shaped Jeremy's activities outside the classroom as well. In his first year on campus, he got involved with Circle K International—he'd been a Key Club member in high school—and became their creative director as a second-year. It was the first of many creative roles for Jeremy on campus.

When a classmate tipped him off to a job opening at Student Affairs Marketing and Communications (SAMC), a department within the Division of Student Affairs that provides marketing and communications support, he immediately applied. Joining a team of student designers, photographers and social media specialists, Jeremy found community and inspiration at SAMC. Working in that atmosphere of supportive creativity also gave him the confidence to rise to other big opportunities.
"Leading the visuals for UC Davis' 104th Picnic Day was one of the most challenging but rewarding projects that I've been a part of," says Jeremy. As Graphics Director—one of 16 student directors for the annual spring event, Jeremy got to hire his own team of five designers. "Seeing the event come together, and all the hard work every person put into it was the memorable part," he says.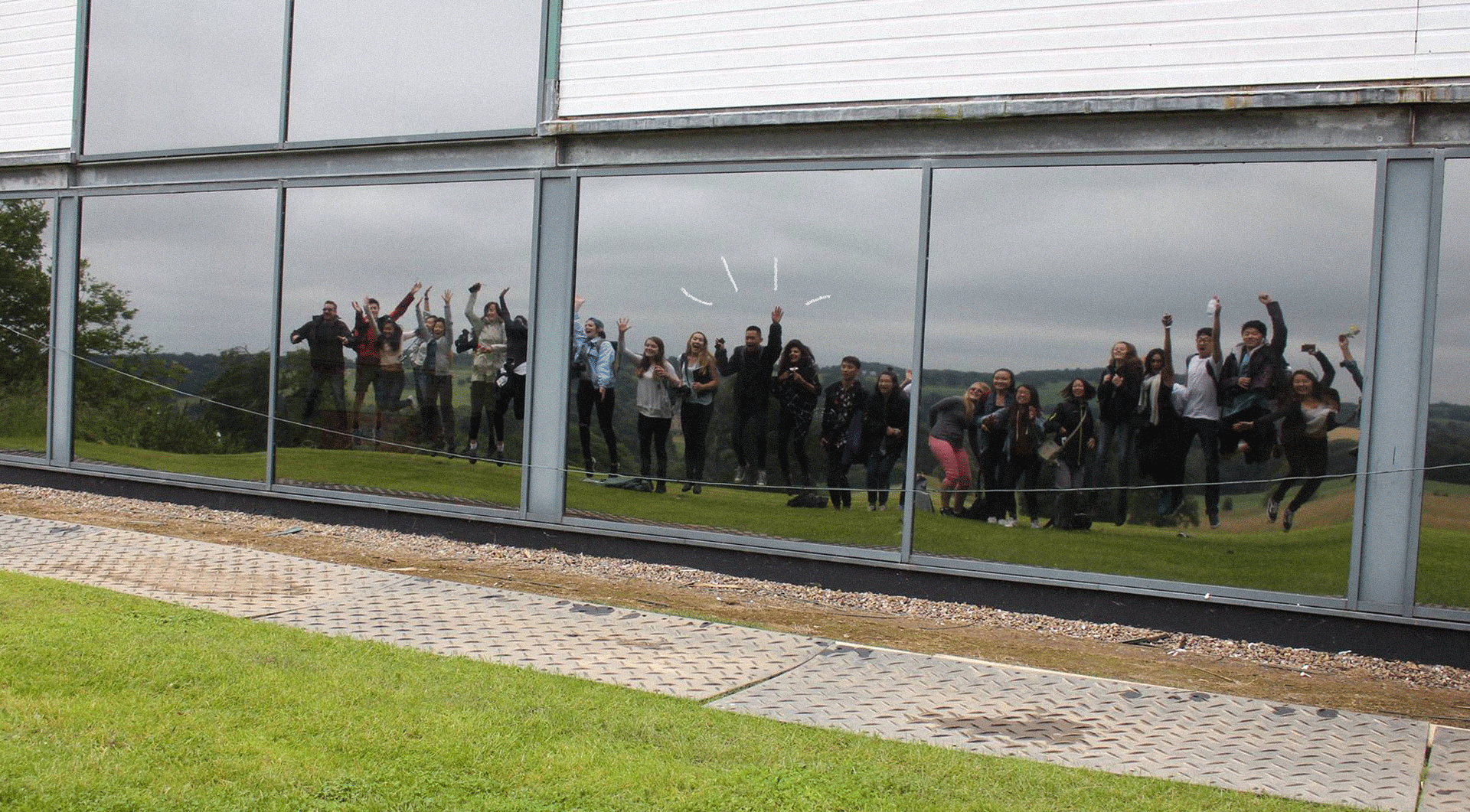 Other important UC Davis memories are set further from campus. The summer after his second year, Jeremy studied abroad in London, York, Utrecht and Amsterdam, completing in each locale a week-long project related to exhibition design and narrative environments. Amsterdam, with its abundance of bikes and compact size, reminded him of Davis.
After he graduates, Jeremy wants to find work in a design studio where he can collaborate with a variety of brands and help them tell their stories visually. "Ultimately, I just love storytelling and want to keep exploring different creative outlets," he says.
---
About the author
Nat Sellman, Content Specialist for Student Affairs Marketing and Communications.
Primary Category