The Division of Student Affairs offers several funds that assist current UC Davis students with paying for activities and initiatives that advance the division's mission and enhance the university experience for UC Davis students.
These funds include: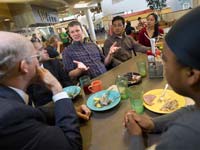 Dean Witter Fund
The Dean Witter Fund promotes informal social faculty-student interaction and was established by a contribution from Dean Witter, founder of the San Francisco investment firm. Funds may be used to defer the cost of a variety of events, including meals on campus, at local restaurants, or informal social gatherings.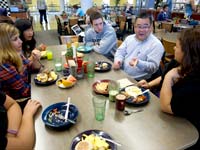 Student Development Funds
Student Development Funds promote the development of undergraduate students and is sponsored by the vice chancellor for Student Affairs. Funds may be used to defer the cost of a variety of event expenses such as catering, conference registration and travel.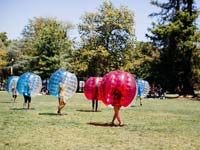 Student Programming Fund
Student Affairs is committed to excellence through funding programs that contribute to the enhancement of our campus community. We strive to provide a stimulating environment and opportunities for personal and intellectual growth and development for members of our campus.